"To influence and encourage women to become committed followers of the Lord Jesus Christ through fellowship, biblical instruction and serving others, equipping them to share the gospel with those the Lord places in their lives." We are hoping that you all are just as excited as we are about having a Women's Ministry again. We will be serving along side of each other as we grow together in relationship with one another and the Lord, while also working to meet the needs of the women of CBC.

If you would like to help for upcoming events, please e-mail Debbie Gilbert with your phone number and let us know what area that you would like to help with, such as wanting to help with registration, food preparation, decorations, set up, clean up, or even helping us at the ministry table the week before an event, etc.
Facebook
Women's Bible Studies
Weekly Bible Study Times
Thursdays
Time & Location:

7:00-8:30pm | Room 100

Leader:
Debbie Gilbert
Tuesdays




Time & Location:

9:30-11:00am |CBC Office

Leader:
Pam Ealy
Wednesdays




Time & Location:

6:30-8:00pm | CBC Room 600

Leader:
Tara Barnett
Wives In Prayer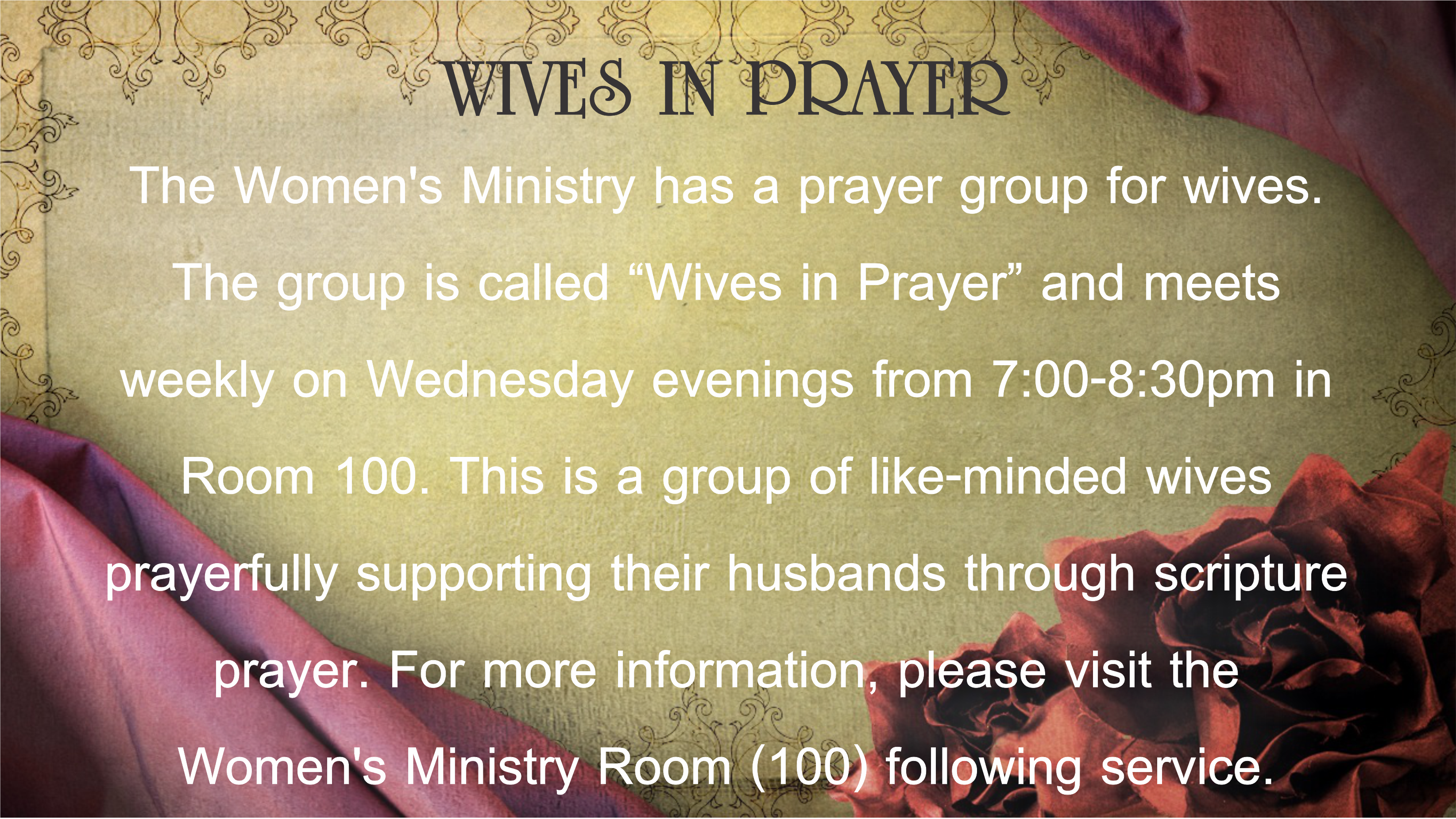 Women of The Word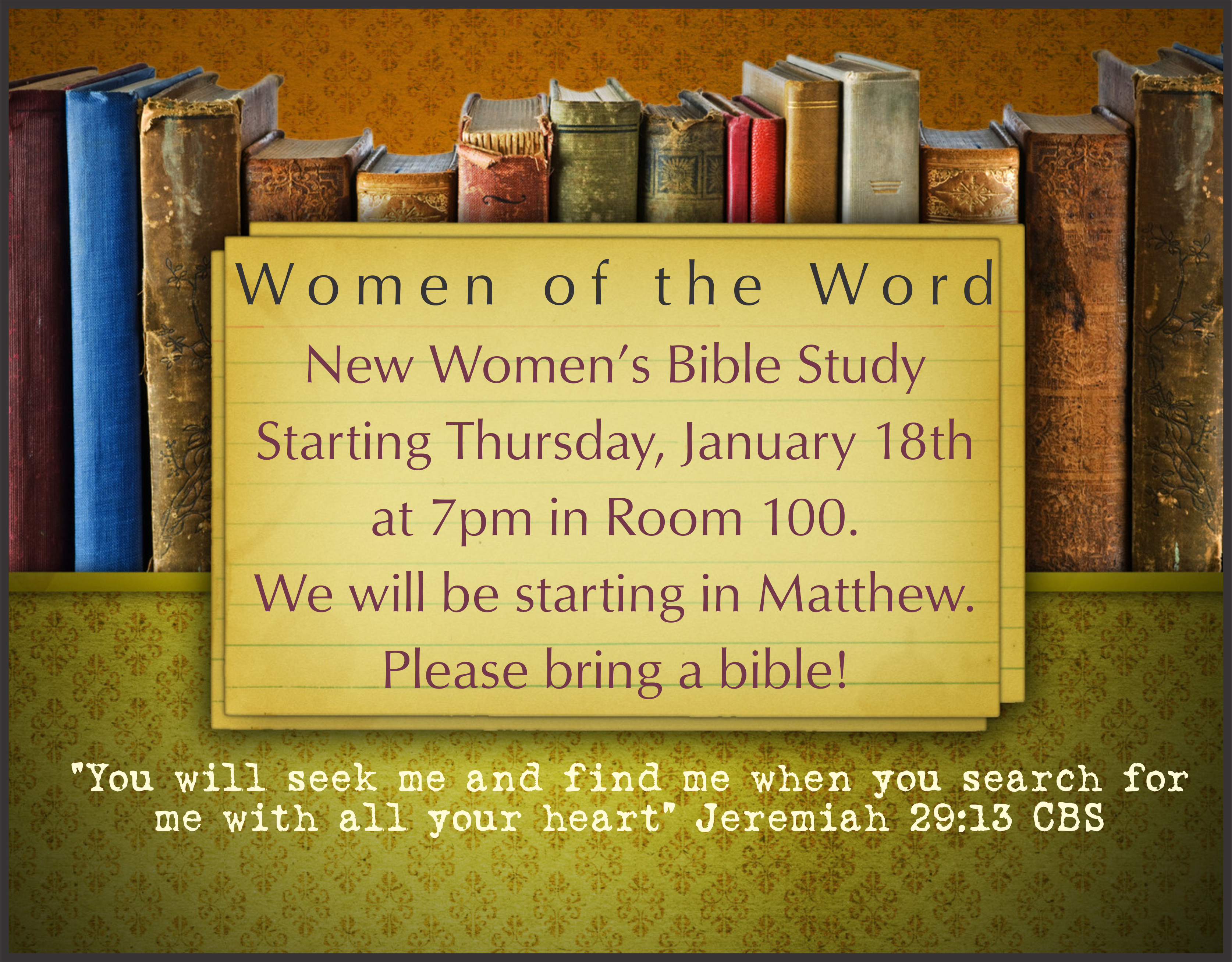 Mom's On A Mission
The MOMS ON A MISSION Small Group is beginning another year of Bible study, prayer, and support for mothers with children of all ages, including mothers who are adopting or pregnant and preparing to welcome a new baby into our church family. MOMS ON A MISSION exists to strengthen and encourage women as they show their children every day what it means to live out the gospel of Jesus Christ. This year, the group will be reading Psalms, a book that nurtures a mother's heart as she nurtures the hearts of her children. The first meeting of the year is Wednesday October 4th from 9:30am to 11:30am in room 500 here at CBC. The group does have childcare, and the registration materials are in the Women's Ministry Room 100 and at the Welcome Center.
For more information please email .
Upcoming Events
For more information on upcoming events, please check out our calendar. You can also contact us at: