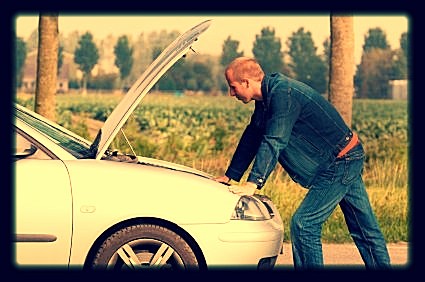 Rom 15:13
"May the God of hope fill you with all joy and peace in believing, so that by the power of the Holy Spirit you may abound in hope."
Dear CBC Family,
Last night I was working on my son's car. It had a hard time starting so we began at ground zero trying to get to the root of the problem. We checked the usual things and then I decided to tell him to try cranking it over while I fished around under the hood looking for spark. The car wanted to run but it lacked power. While I was testing things I grabbed one of the spark plug wires and got quite a shock. Apparently the power was leaking out of the cable insulation instead of making it to the plug. My tingling hand discerned the problem. I went off to the parts store bought some new wires and plugs and once installed the car purred like a kitten.
The experience really got me thinking about God's work in our lives. We have been endued with power when we were born again yet we seem to often have such a hard time "running" as we are supposed to. We are like that car, all set to go but lacking the power to move in the direction we want. Maybe the problem is just as simple as it was in the car. God's power is flowing to you but you are shorted out. How is that fixed? Do we just get a new spiritual set of wires, whatever that is, or is there something a little deeper we need to understand? Providentially, we will be in verse six of chapter one in Romans where Paul says, after talking about the obedience of faith; "including you who are called to belong to Jesus Christ." While we have briefly looked at God's call we have not explored its intended effect on the individual other than salvation. There is so much more than that! Join us as we look deeply into what effect the power of God should have on us. Let us all diagnose whether we are "running" as God intends or just cranking our engines without the ability to start. I can assure you that this will be a great time in His word. Are you running properly or just dead on the side of the road? In either case, come, I know a great mechanic who does tune ups and overhauls!
Lastly, please pray for me as I go off this afternoon for a radio interview. I want the Lord to be honored and need Him to give me the right words to speak what He wishes to be said.
Blessings,
Scott