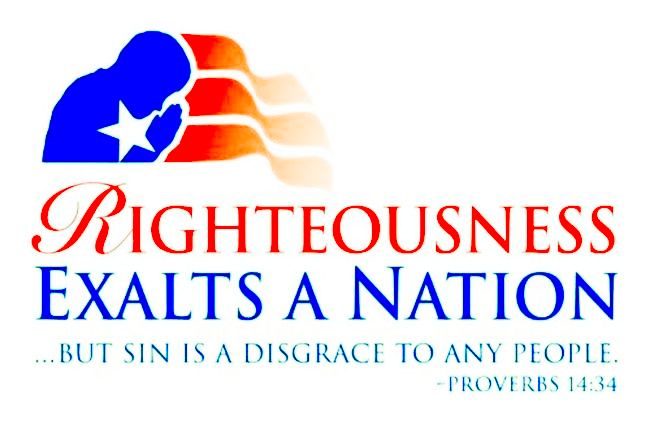 Proverbs 14:34 "Righteousness exalts a nation, but sin is a reproach to any people."
Dear CBC Family,
I have so much to share with you that I will just get right to it.
This weekend we are back in Romans with part II of "The Dark Exchange – Homosexuality." This study will explore the other five references in the Bible on this topic. I think you will find it very informative and helpful once we understand the Bible perspective. I will also share a few ways on how to reach out to friends and family that may be entangled in this behavior. Let us all remember that our relationships should never cloud the truth. There is a way to stand for truth while at the same time loving people enough to share it in a non-condemning way.
On the 19th is our annual business meeting. We will vote on the 2019 budget, the new statement of faith and have plenty of time for questions. In order to have a smooth running meeting we will set the agenda differently. I will share first and ask for a vote on the new budget in statement of faith. During the counting of votes, we will have a Q&A time and then wrap up with the financial report from Roy. This allows those who are not interested in the minutia of every line item to leave if they are so inclined.
We had a great time with the kids and youth joining us in main this last weekend. As I mentioned to you previously, we will have everyone in church four times per year (on months with a 5th weekend). We will study the parables this year and usually have a BBQ or potluck following. I received a lot of very positive feedback from parents, as well as the kids. I even had people without kids say it was nice to see them with us.
I added this morning a FAQ paper on the playground to the San Diego CBC Ministries for Members Facebook page. It was too long to add here so I placed it there. If you don't do the Facebook thing and you want a copy of it simply email me and I will send you one.
Blessings,
Scott