"To influence and encourage women to become committed followers of the Lord Jesus Christ through fellowship, biblical instruction and serving others, equipping them to share the gospel with those the Lord places in their lives." We are hoping that you all are just as excited as we are about having a Women's Ministry again. We will be serving alongside of each other as we grow together in relationship with one another and the Lord, while also working to meet the needs of the women of CBC.

If you would like to help for upcoming events, please e-mail Debbie Gilbert with your phone number and let us know what area that you would like to help with, such as wanting to help with registration, food preparation, decorations, set up, clean up, or even helping us at the ministry table the week before an event, etc.
Facebook
Women's Retreat 2020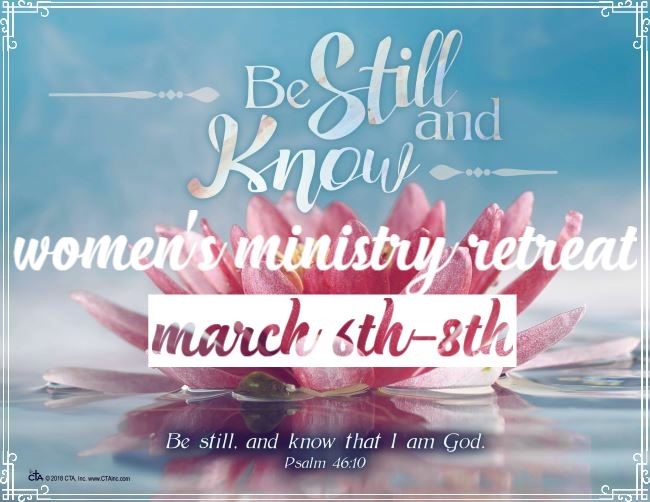 Weekly Bible Study Times
Mondays
Time & Location:

6:30-8:00pm | CBC Women's Ministry Room

Leader:
Debbie Gilbert
Thursdays
Time & Location:

6:30-8:00pm | CBC Room 100

Leader:
Debbie Gilbert
Tuesdays




Time & Location:

9:30-11:00am |CBC Office

Leader:
Pam Ealy
Prayers and Squares
The Prayers & Squares quilt ministry is a way of giving prayers to someone in need through the comfort of a quilt. A prayer quilt is requested for someone and it will be hung in the entry at church. The quilt is put together with ties and as people exit they say a silent prayer for the person in need while tying the tie. The quilt is then given to the recipient who can find comfort in knowing so many people have prayed for them.

If you know of someone suffering and in need of prayers contact Janelle Gerber.

If you would like more information about Prayers & Squares or would like to volunteer please contact Lynnell Hallock .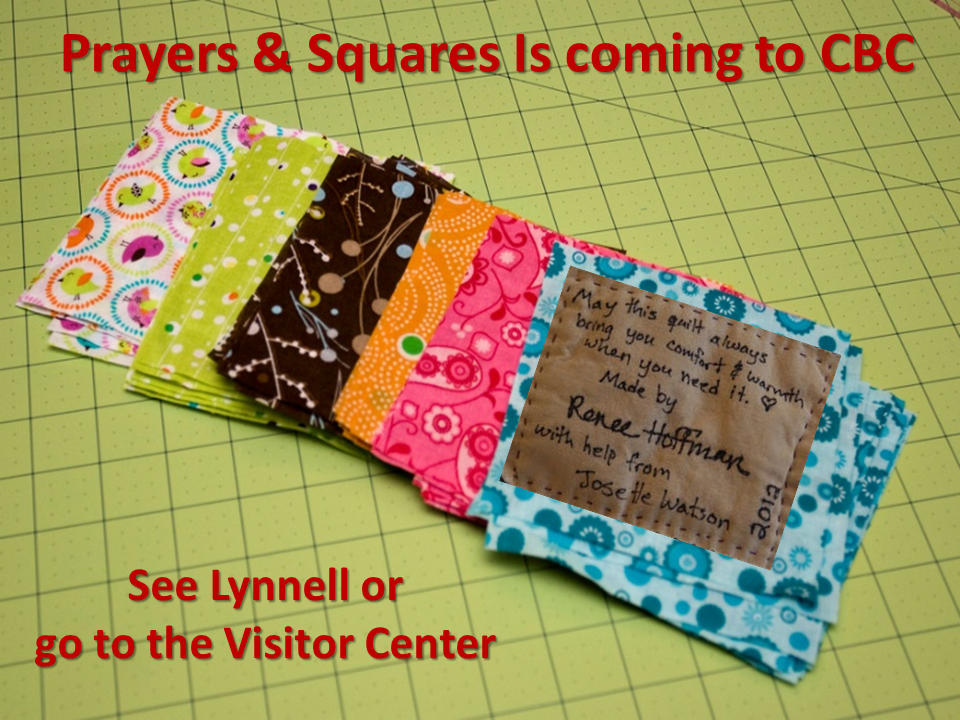 Wives In Prayer
We are currently on break and will resume in 2019.
If you have any questions, please email .
Take a Second Look
Have you ever wanted to discuss the sermon? Maybe take a second look at what Pastor Scott is teaching? Maybe you have questions about how to apply what you heard in the service? Well, on Monday's at 6:30 in the Women's Ministry Room at the church you can come as we "Take a Second Look" at the sermon. This is just a group of women coming together to discuss the sermon. Debbie will have the sermon transcript from Sunday and you just bring your notes and we will revisit the sermon. This is a great opportunity to discuss openly what was taught. Being in Romans has been a fire hose of biblical truth so join us to discuss and work though this important book!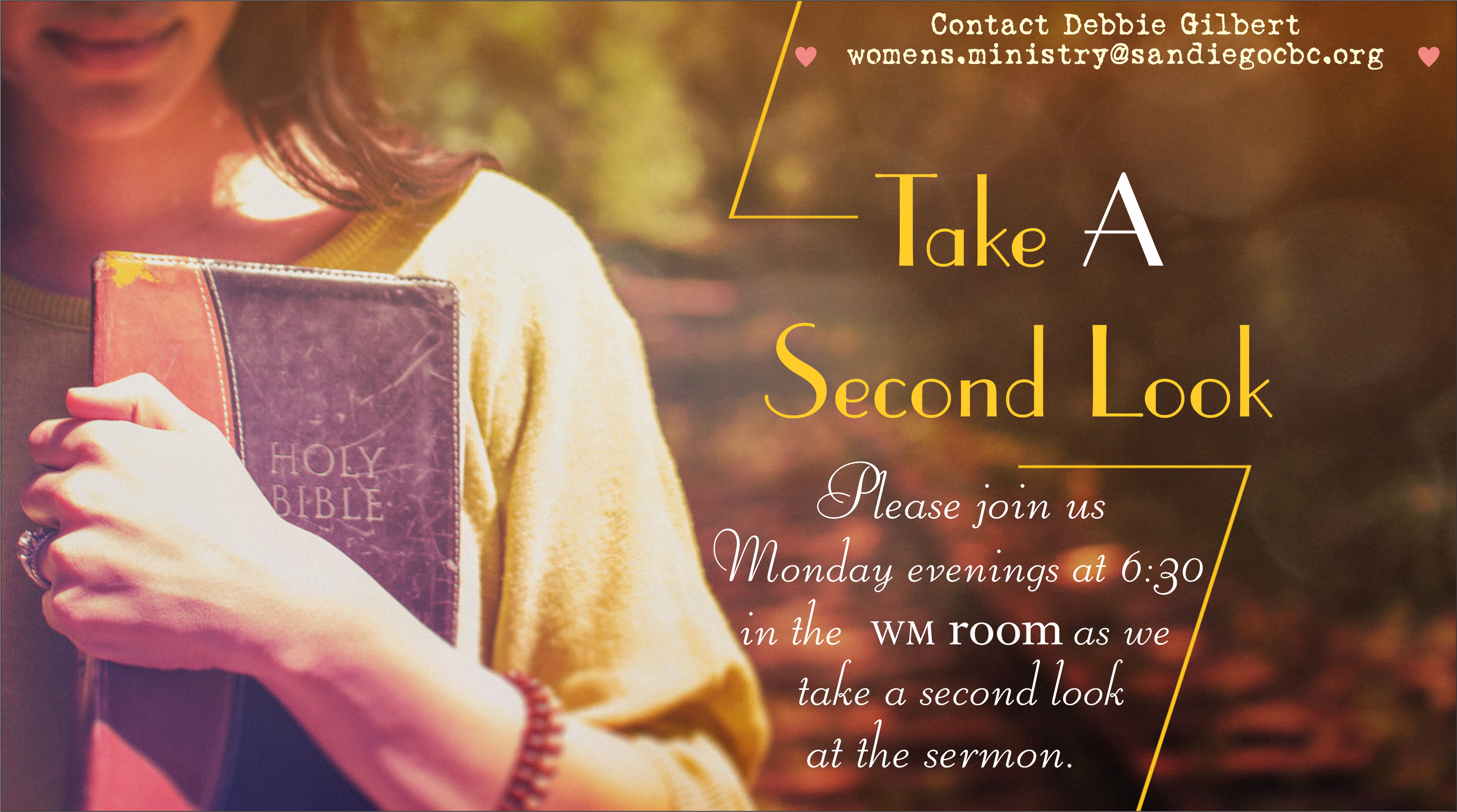 Women of The Word
This study starts at 6:30pm in the women's ministry room at the church. This study will meet every other Thursday and we will be continuing in the New Testament with the book of Acts. This is a self-feeding study, you read the first two chapters before the study and be ready to discuss what you read, how you are applying it to your life and what God revealed to you as you dug deeper into His word. This study is pure bible reading. It is totally organic with no workbook or homework, other than reading on your own , and putting into practice what we are learning together!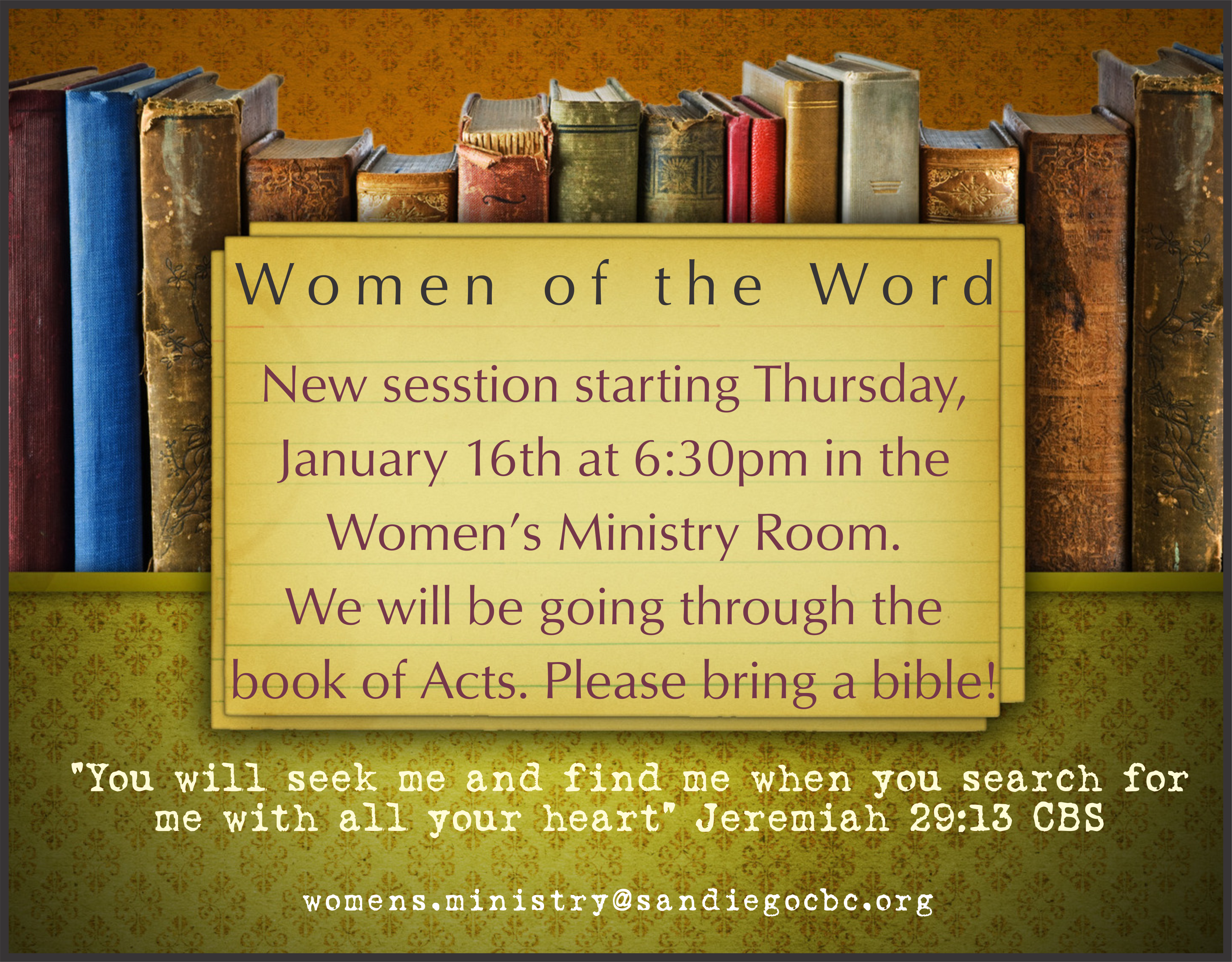 Mom's On A Mission
The first Wednesday of the month.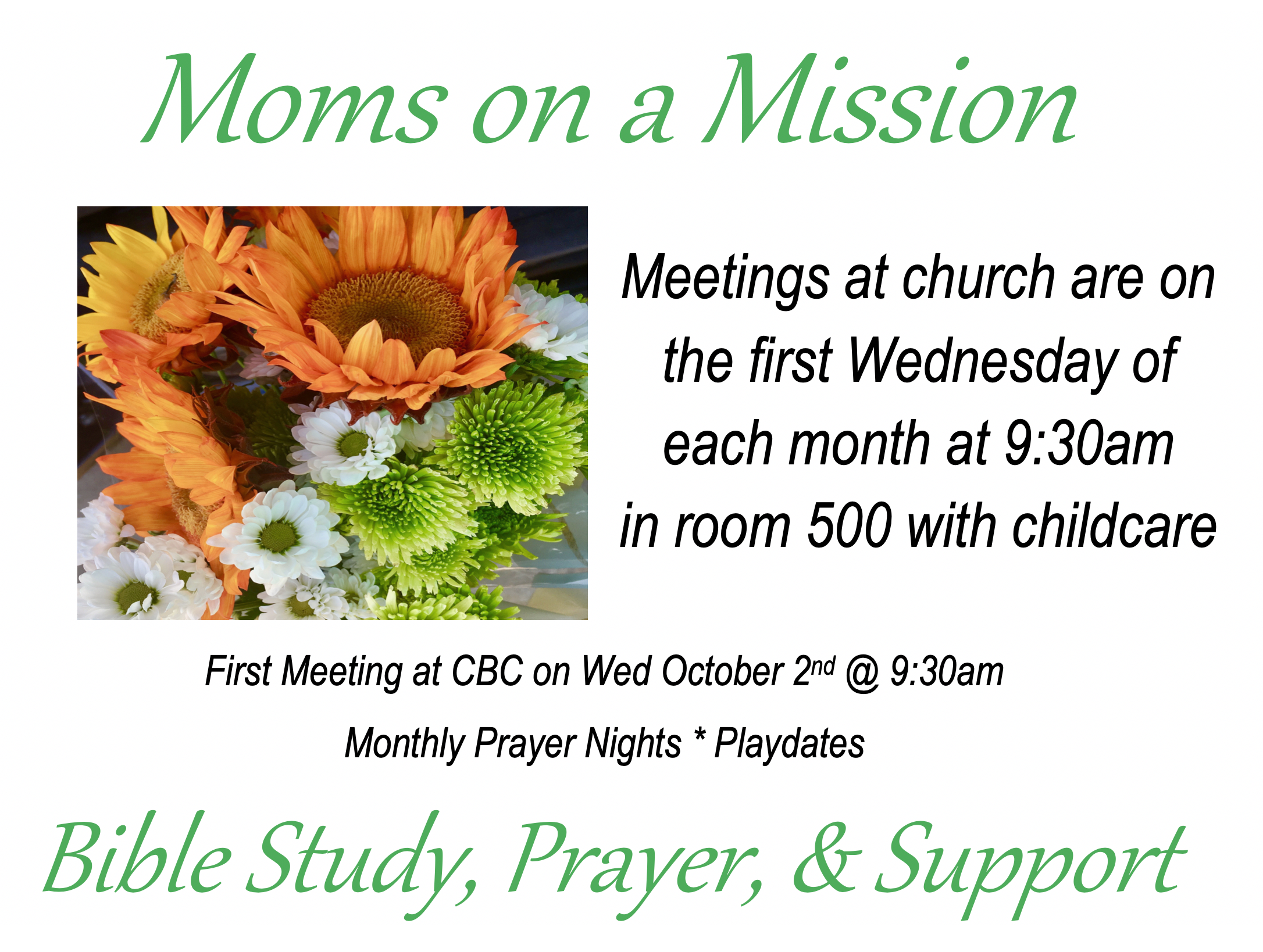 The MOMS ON A MISSION small group is beginning another year and will meet on the first Wednesdays of the month from 9:30am to 11:30am in room 500 beginning on 10/2/19. Childcare is provided at a reduced cost. The group seeks to SUPPORT and BLESS every mom here at CBC. If you would like more information, please see the signs in the Children's Ministry rooms and register at the Welcome Center. Kirsten Geans and Veronica Williams are co-leaders and can be reached at .
For more information please email .
Upcoming Events
For more information on upcoming events, please check out our calendar. You can also contact us at: