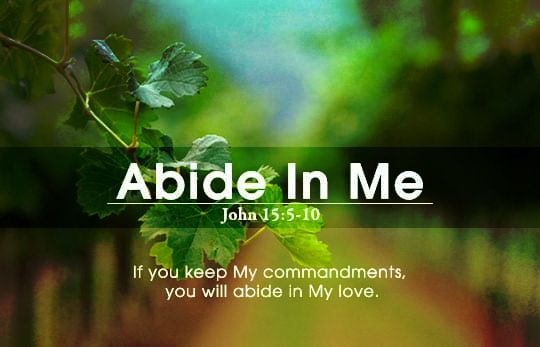 John 15:9 "As the Father has loved me, so have I loved you. Abide in my love."

Dear CBC Family,
I was praying for you today. I do not mean that as a general "bless the church people" kind of thing but instead I opened up the member list and read prayerfully through it. I prayed for each of you asking God to supply your need, give you joy, comfort your heart in loss, strength in weakness and peace that is full of hope in whatever situation His providence would bring your way today. I once again realized how much you are loved by Him, as well as by each of us who are given the privilege to serve you. It is a joy to be part of the family with you. Yes, our family can be odd but that is what makes it a family!
The service times for this weekend will be Saturday evening at 5:00PM and two Sunday mornings at 8:30 and 10:30 AM. This allows us to have lots of room to ensure your comfort and safety. We will probably keep the schedule like this, maybe permanently, as it gives you more options on when to attend.
I received notice that the COVID numbers are going down in the city which is an answer to prayer (as the ultimate cause). I realize that there are people on both sides of the vaccine issue which is fine but let me say this as a Christian. Neither Jesus, Paul, John or the rest spent their time preaching about their rights. They spent their time preaching on God's rights as creator and King. To that end, remember that we are called to do the same. I think Al Mohler's article on the vaccine is probably the most thoughtful and Biblical approach of all I have read on the subject. I attach it here for your interest Vaccines and the Christian Worldview: Principles for Christian Thinking in the Context of COVID - AlbertMohler.com
This weekend we will be in the last verse of Romans 8. I am wrestling at a crossroad asking God which way to take the text so please pray for me to be faithful in it and that He brings forth what is best for the body here at CBC. Until this weekend abide in His love.
Grace,
Pastor Scott