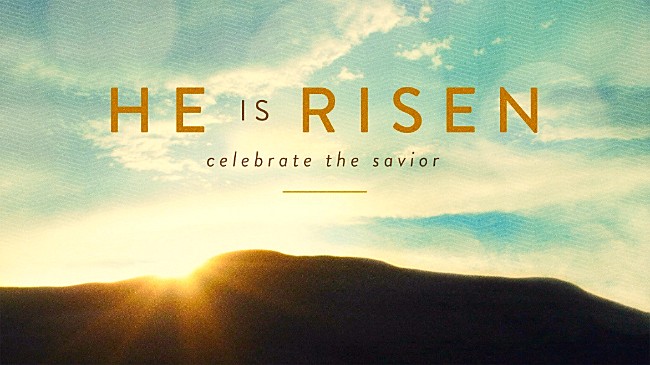 Luke 8:8 "He who has ears to hear, let him hear."
I pray that the Lord's mercies that greeted you this morning are sustaining and encouraging you in your walk with Him.
There are just a few things I want to bring to your attention so I will not labor long here. They are bulleted to make sure you do not miss them.
• Our Good Friday service is going to be at 6:00 PM on Friday, April 14th. This service is for the entire family and will be less than an hour as we remember the great cost of our redemption. We will be participating in communion in a "family style" kind of way which I know will be a blessing for all.
• Our Easter services are Sunday morning, April 16th at 9:00 and 11:00 AM. There is no Saturday evening service on the 15th. Please note carefully the times as they are just for Easter weekend only.
• Our Taco Sunday is Sunday, April 30th right after the morning service beginning around 11:45 AM. Details will be coming up next weekend as to cost since this is an AWANA fundraiser.
This weekend we will continue in Luke 8/Malachi 2 as we further explore what it means to learn to hear. We will talk about the way to listen to God in prayer and meditation as well as delve deeper into the production of fruit from the 4th soil. You won't want to miss the next couple of weeks.
One way that we can all bear fruit is by sharing our faith. I would like to encourage you to ask the Lord whom you might invite to the services on Easter and then begin to pray earnestly that the Lord might save them. Why not offer to take them to breakfast prior to, or have them over for lunch or dinner after the service? It is in these types of settings (going to church and hearing the undiluted gospel and then discussion over lunch) that I have seen, and heard of, many people coming to Christ. Don't just bring someone to church but follow up with them afterwards asking them what they think about the claims of the Bible. Clearly, we live in a day when we might not be able to even gather corporately next year. Redeem the time.
We have sixteen new members to introduce to you over the next few weeks including two this weekend. The Lord has been extremely gracious to continue to add people who take the word and their walks with him seriously. I do not look for multitudes to confirm God's working in a church but rather the addition of a few here and there that hear his voice and want to follow him wholeheartedly. You will be blessed by these new folks the Lord has entrusted into our care.

Blessings,
Pastor Scott and the entire CBC Staff