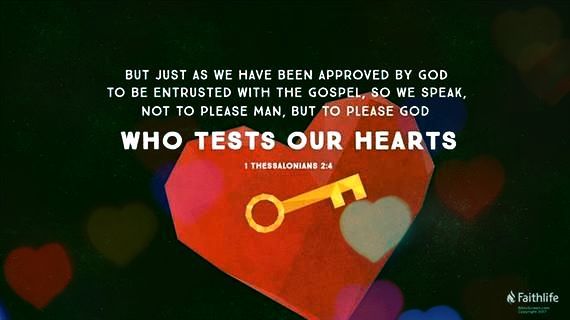 1 John 2:11 "But anyone who hates a brother or sister is in the darkness and walks around in the darkness. They do not know where they are going, because the darkness has blinded them."
Dear CBC Family,
This email is very important so please read it very carefully and be very familiar with its content. This is both for your own safety as well as that of others in the fellowship. Much of what I am about to share with you are mandates, given to us by the state government which we are obligated to follow (Romans 13), as well as a couple of things we have implemented for our church specifically.
As a pastor, my primary job is the spiritual and practical protection of the flock. This job I take very seriously because Jesus will ask me about it one day. Therefore, while what other churches do can be helpful in establishing protocols, at the end of the day we will do what we feel best protects the congregation under our care and not what everyone else does. To that end here is how the church will function upon its reopening.
There will be one Saturday evening and two Sunday morning services. Due to the current directions we are allowed to have 25% of seating capacity or 100 people whichever is LESS. This means that we can have 80 people in the building at a time. This number includes everyone including staff and myself.
What I am going to ask of you is done with much prayer and careful consideration. There is a sign-up form (click here) for the service you wish to attend. Please stick with this same service every week for the foreseeable future. I am also going to ask you to sit in the same place, around the same people, every week. This can reduce the risk further by minimizing the number of different individuals who come into closer contact with each other. This will also help contact tracing should that become necessary.
While on campus you must wear a face covering/mask unless you have a medical reason for not doing so and maintain the 6-foot distance requirement from everyone except those under your own roof while on campus.
The service times are 5:00 PM Saturday, 8:00 AM Sunday (this service is for higher risk individuals only) and 10:00 AM Sunday. The 8:00 AM service is for a person of any age that might be at higher risk than the general public. We are taking special precautions for these members of our family.
We will only be using the front doors to enter the sanctuary. Upon arrival each person will have their temperature checked by a non-contact thermometer. Please also self-screen at home before coming to church. If you have a cough, fever, sore throat, have lost your sense of smell or taste, are not feeling well, or have any other symptoms, then please stay home and join us online. Call me personally and let me know so we can be praying.
We are currently not allowed to be serving coffee or water but feel free to bring your own. Also, the water fountain will not be turned on until we given the green light to do so. Only two people can use the bathroom at a time according to the CA guidelines. Please remember that all of these things are done to protect you and others. These actions will also allow us to continue to meet by minimizing risk. If one church in San Diego has an outbreak then we are back to where we were three months ago.
There will not be youth or children's ministries for a while. This is not just for CBC but for any church in San Diego. For now, we will all meet together family style. The service will be shortened to further reduce risk. During the service the both sets of side doors will be open to increase air flow. When the service ends please fellowship outside and exit by the sets of side doors from the sanctuary. Do not exit from the rear or through the foyer.
One thing I want to talk about is the singing portion of the service. I didn't say "worship" because all of the service is worship. Anyway, the singing portion has undergone a lot of prayer and counsel. The guidelines say to not have any since corporate singing has been proven to increase the risk of spread. That said, we have three options and we are working diligently to see if the preferred one is feasible. This is one of the main reasons we are not gathering corporately this weekend.
These are the three options:
1) No singing in the service.
2) Limiting the singing to only two songs. One is listened to and the other is sung.
3) Setup up the parking lot so that the singing portion (4 songs) can take place outside. As a matter of fact, if we can go that route, we will probably just leave the outside open for people who want to remain outside in their beach chairs and listen to the message. We would set up a few canopies for that purpose. After worship we would simply transition into the sanctuary for the message and prayer.
As for the date of our reopening, I am working very hard to make sure everything is ready. I don't want you to simply be safe, I want you to feel safe so that there is nothing hindering the word of God to you. I'm getting the hand sanitizer machines loaded and ready to go and once the signs are in place and we iron out the singing we will be ready to go. I will give you an update early next week. If you want to help with any of this just give me a call.
Lastly, this weekend's message is going to deviate from Romans in order to help bring some truth and clarity into what is happening in our land. The Lord has led me to talk to you about all the hatred we see and possible unknowingly hold. This country is unraveling before our eyes and yet it is something that should not take us by surprise. Is there any hope? If so what should I do? Join us as God's word brings light into a very dark time. The title of the sermon is "Do you know where you are going." It is from 1 John 2:11. The title comes right from the text "But anyone who hates a brother or sister is in the darkness and walks around in the darkness. They do not know where they are going, because the darkness has blinded them." Grab your family and gather with us from your living room and listen to what God has to say about all this. I think you just might be surprised!
Blessings to you family,
Pastor Scott