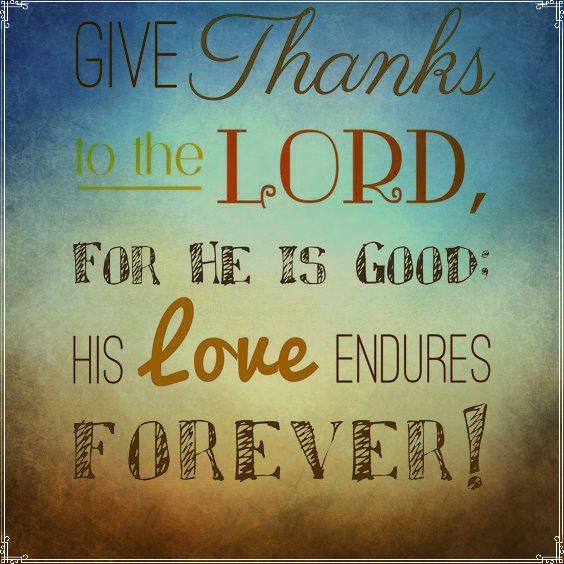 Psalm 118:1 "Give thanks to the Lord, for he is good;
his love endures forever."

Dear CBC Family,
One of our problems is that we are blessed in so many ways that we can begin to take them for granted. Ralph Waldo Emerson said that if the stars came out only once a year, everybody would stay up all night to look at them. He observed that since we have seen the stars so often that we don't bother to look at them anymore. It's easy for us to be like that. We can become so accustomed to our blessings that we can lose our sense of gratitude.
In the difficult times in which we are living we have a tendency to only see as far as our problems. This causes us to miss the grace and mercies of God that were new just this morning. When these amazing blessings are missed the result is ingratitude.
For those of us who think thanksgiving is optional, there is a great gospel story that shows how very important it is to take time to give thanks:
"As Jesus continued on toward Jerusalem, he reached the border between Galilee and Samaria. As he entered a village there, ten lepers stood at a distance, crying out, 'Jesus, Master, have mercy on us!' He looked at them and said, 'Go show yourselves to the priests.' And as they went, their leprosy disappeared. One of them, when he saw that he was healed, came back to Jesus, shouting, 'Praise God, I'm healed!' He fell face down on the ground at Jesus' feet, thanking him for what he had done. This man was a Samaritan. Jesus asked, 'Didn't I heal ten men? Where are the other nine? Does only this foreigner return to give glory to God?' And Jesus said to the man, 'Stand up and go. Your faith has made you well." (Luke 17:11-19).
Luke teaches us, with this story, that we should be thankful for Jesus' compassion. These lepers were outcasts. Their society treated them as if they were already dead. They "stood at a distance" because the law prohibited them from coming in close contact with people. The entire population was afraid of being infected by them so they were ignored and left alone.
These ten men didn't know a lot of theology. But they did know that Jesus is a Savior. The angel was specific about that when Jesus was born:
"She will give birth to a son, and you are to give him the name Jesus, because he will save his people from their sins" (Matthew 1:21). The very name "Jesus" means God saves. I believe the lepers knew this about Jesus and that is why they came. Would Jesus save them from their disease?
They also knew that Jesus was in charge. He was not subject to weakness like they were. They called Him "Master," which means they sensed His authority. They were laying hold of the One who could save them because they believed He is in charge and has compassion and love for those who are struggling with leprosy. Their confidence in Jesus was justified. "And as they went, their leprosy disappeared."
The story doesn't end, however, with the healing of the ten lepers. Luke continued his description of the miracle by pointing out that only one of the ten came back to Jesus to say "Thank You." Coming back is not popular. The majority (ninety percent of the lepers) kept going. I often wonder if they weren't thankful because they thought they deserved to be healed or perhaps they were angry that they were sick in the first place. Comparison games are terrible companions if you are looking to be grateful. Regardless, Jesus showed mercy and compassion and only one returned to say thanks.
A simple thank you for what we have already received can produce unimaginable benefits in the future. Gratitude paves the way for future blessings. Let's come back to Jesus on this day and say "thank you" for all He has done. It will be well worth the time it takes.
This weekend we will be in Romans 8:17 in a study called "Suffering and Glory, two reasons for Thanks." This will be an eye-opener for many. Come prepared with prayer and a willingness to follow and obey what the Lord reveals to you. Remember, the service is now at 10am in the church parking lot.
We are still at the office during the week so call if you have need or just want to talk. We are here for you.
Blessings,
Pastor Scott