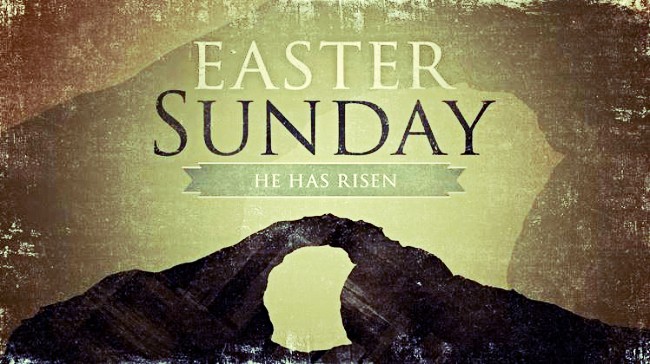 1 Cor 15:17 "And if Christ has not been raised, then your faith is useless and you are still guilty of your sins."
Easter is quickly approaching and I simply wanted to remind you about being sensitive to the Holy Spirit's leading regarding your friends and family that do not yet know Jesus Christ. Most people who are not "church folk" are receptive to attend church most often on Christmas or Easter. Since Christmas is usually focused on the baby Jesus the gospel is often missed in the giving of a child. However, the Easter message is much more poignant with the death and resurrection of the Savior. Do not miss this once a year opportunity to be proactive in sharing the message of the cross and the triumph over death of Jesus Christ. Why not begin praying and invite them to church and spend some time afterwards discussing what they heard. The messages all that weekend will be related to "Why did Jesus die and rise"? We will approach that question in the form of a narrative (individual first hand witness study from the gospels.) We will be having a Good Friday service at 6:00 PM for one hour and NO SERVICE on Saturday and then two on Sunday morning at 9:00 AM and 11:00 AM.
This weekend we will be back looking at what the Bible teaches on hearing God. We have covered listening to God in His word, listening to God in meditation and prayer and this week we will tie up prayer and move into the area of discerning His voice in our mind and hearts. We will learn how to discern, how to see and practically how to test. While this may sound too "experiential" or "charismatic" to some of you rest assured that is not where we are going. It is only what the scripture says that is important, not what we are comfortable with or think we already know. I know you will be blessed so come prepared to hear what the Lord might speak to all of us.
If you want to be involved in any of the things taking place in and around the church just let us know at the office and we can steer you in the right direction. There is way more going on than I can write in a paragraph.

Blessings,
Pastor Scott and the entire CBC Staff