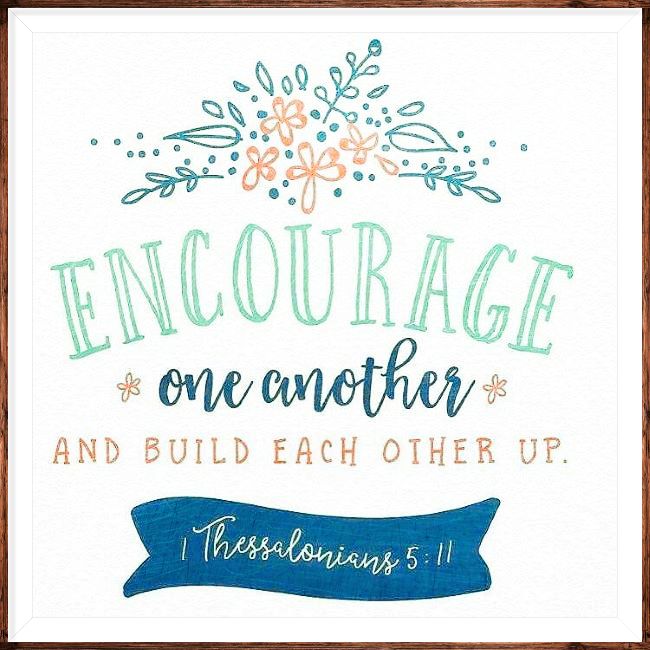 1 Thessalonians 5:11 "Therefore encourage one another and build one another up, just as you are doing."
Dear CBC Family,
Encouragement is a decision. Yes, you heard me correctly - we choose to be encouraged or not. Before you throw tomatoes think that through. Discouragement is an emotion usually produced by certain thoughts based upon our circumstances. Our thinking causes us to spiral down and lose hope when we don't see, or experience, an instant solution. Hope is what puts discouragement to death so when that is removed discouragement takes over. Left unchecked that can turn into deep depression.
Often times when we become discouraged we look for some instant solution where discouragement just kind of flees and joy replaces it, all without any action on our part. That is why so many struggle with feeling down. There is a solution but you must put in the effort.
This weekend we are going to continue in Romans 6:17 looking at the critical subject of "obedience from the heart." We have already seen that the heart of the matter is the matter of the heart. We must have a new heart given by the Spirit of God. The next key is to understand that once a desire to obey is present we need to look out for sin and the flesh that will twist the word of God so that we don't know what it is we are to obey. The next key is to recognize that God accepts the believer's obedience, even though it is tainted, and rejoices in it. That is the subject of this weekend's time in the Word. I called the sermon "What Our Father Delights In." If you want to be encouraged, decide that you do, and come ready to hear, receive and respond to the amazing truth of God's delight in His children's obedience.
For those of you who like to serve there will be a lot of opportunity very soon with several big projects on the horizon. We have an Eagle Scout project where a group of scouts will be building a monument sign at the entrance to the church. It will take a couple of days to complete once they begin. The Eagle Scout candidate needs to raise funds, organize the work crew and provide the labor to accomplish the job. We, the church, are able to support, help and get involved as we desire. One good thing we could do is feed the scouts as they put in the work.
Another service project will be to clean out a couple of the bins as we prepare to move our offices, pending C.U.P. approval from the city. We are planning to relocate the offices to the church building for several reasons. There will be some painting, drywall and flooring work to be done in the church to make a couple of the rooms offices. This will be a "roll up your sleeves and get it done" event. Skip the gym that day and come and break a sweat for Jesus. I'll feed you and Jesus will reward you.
We have four new members to introduce to you all in the next couple of weeks. Each of them have a really great testimony of God's faithfulness so I would encourage you all to get to know them.
Blessings to you all,
Pastor Scott