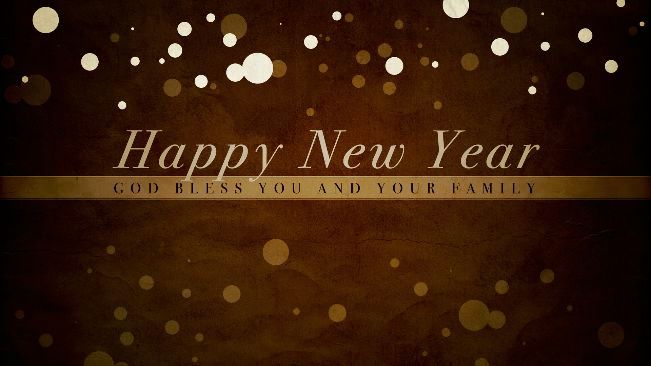 James 1:17 "Every good and perfect gift is from above, coming down from the Father of the heavenly lights, who does not change like shifting shadows. "
Dear CBC family,
As I look back on 2019 one thing keeps coming into my mind which is how grateful I am to be a part of such a wonderful church. I thank God almost daily for each one of you that partners with us in ministry. I pray for your sanctification, joy, love and growth in Him and can see His work in your lives. The greatest blessing is to be a blessing…….and you have been that to me.
There are many things coming up in 2020 but one thing I want to bring to your attention, so you can put them on your calendar, is the annual business meeting. It will be a little different this time as I want it to be more of a celebration of how great our God is and how far He has brought us. The date will be Saturday, January 25th at 6:45. We will have copies of the proposed budget out in the foyer for two weekends prior to the meeting for those who are members to review. I am going to ask you if you have questions about the budget that you submit them prior to the meeting so that we can be respectful of everyone's time. This way we can ensure your questions are addressed in the report. We will have a few updates to give and then I will share some really exciting things regarding ministry, leadership and church direction. I hope you will be able to attend.
This Saturday morning is the men's round table. Grab a brother, son, dad or friend and come join us for a time of prayer, study and fellowship. This is a great opportunity to get to know some of the men in the church.
I have to tell you that I have received many requests to do more parables. I'm grateful for that but what really makes me happy is that a couple of those requests came from the kids. We will continue on the 5th weekend (4 times per year) to have "all family church" where we all gather together. We will also continue doing parables and having an event afterwards. Last weekend the breakfast was a lot of fun so thanks to all who served.
This weekend we will be in Romans unpacking the tremendous truths of 6:11 "So you also must consider yourselves dead to sin and alive to God in Christ Jesus." I called the message "Consider the Source" so put into practice what we talked about last weekend and prepare yourself to come and hear from the Lord. Pray for me as I study and seek His leading on how best to approach this text with the people that He so loves.
Happy New Year to all of you. Be safe out there. Perhaps 2020 is the year we will see the return of our great God and Savior, Jesus Christ. What a blessed hope!
For His great name's sake,
Pastor Scott