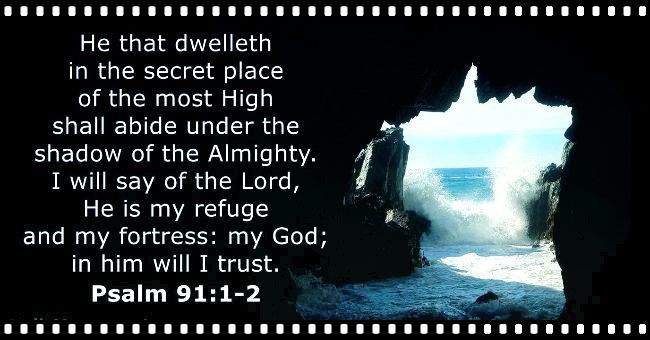 Psalm 91:1-2 He who dwells in the shelter of the Most High will rest in the shadow of the Almighty. I will say of the LORD, "He is my refuge and my fortress, my God, in whom I trust."
Dear CBC Family,
When I got to the church this morning there was someone wrapped in a sheet on the ground by the sanctuary door. Their head was covered and I didn't see them breathing. I thought maybe they were passed out, or worse, so I asked loudly if they were okay. All of a sudden, the sheet came flying off and a large man sprang to his feet and got extremely aggressive and cursed me and God. I was really kind of shocked and said one word to God….. "help"! The man wanted a physical fight and as he was ready to swing all of a sudden he shut his mouth, turned and just walked away in complete silence.
It's now 30 minutes later and I'm praying about what God's purpose was in this whole thing. I know His desire is to be seen as sovereign, powerful, and free and I realized that today God showed me undeserved mercy and protected me. He turned this man around and just sent him on his way without asking his permission. I observed first-hand the amazing work of the God of Romans 9. God could have chosen not to protect me and He would still be God. But on this day, He answered my one-word prayer in less than one second.
This experience today reminded of something important that I will share with you. Spiritual protection for God's people depends completely upon proper positioning. Even though the promise of safety is often made in the Bible, nobody was safe unless they were "in place". The Israelites could not leave their home on the Passover. Rahab had to stay in her room with the red cord out the window or she would have perished. If you were not in the ark you were going to drown. Position is really important. The Psalmist wrote, "He that dwells in the secret place of the Most-High shall abide under the shadow of the Almighty." (Psalm 91:1). "Dwells" simply means to "live constantly under". The best umbrella is useless in a rainstorm unless you are positioned under it. Is your life being lived constantly under the shadow of the Almighty? If not, it is time for a position check.
Even though we are "in Christ" that doesn't mean we are living constantly under His ways and obeying His commandments. Living, by definition, means action. I don't know if God would have delivered me today if I didn't say "help". Regardless, I am grateful for the powerful display of His sovereignty. Food for thought for each of us on Thursday morning. Spiritually speaking, it always looks like rain…… get under the umbrella.
This weekend we are in Romans 9 as we look at the amazing illustration Paul gives of the potter and the clay. This picture is common in scripture and when you piece all the uses together the message is undeniable and profound. Join us and bring a friend who needs Jesus. The time is short and I want to encourage you to be about your Father's business. Our redemption is closer now than when we first believed!
The Lord bless you and keep you, the Lord make His face to shine upon you and be gracious unto you. The Lord lift up His countenance upon you and give you peace. In Jesus' name!
Pastor Scott