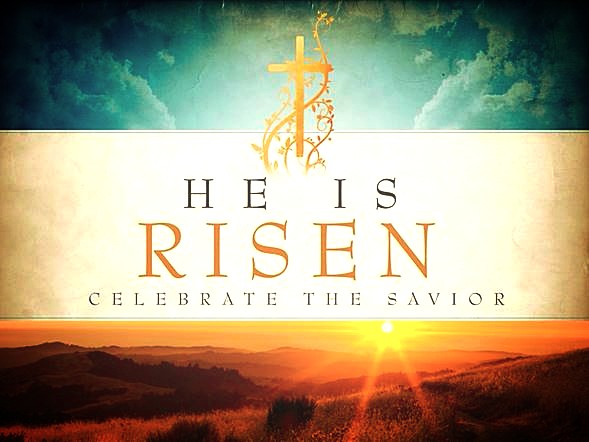 1 Cor 15:17 "And if Christ has not been raised, your faith is futile and you are still in your sins."
With only a few days left before Easter I felt compelled to write and remind you that each of us have a responsibility to share our faith with friends, family, neighbors and co-workers. This is not optional, or something we only do twice a year, but rather should be a way of life for us wherever we go. The reason that I am mentioning this to you is that you have a tremendous opportunity this weekend to put into practice this very thing. Easter is the number one day that most people are inclined to attend church or be open to discussions regarding the things of God. Do not let this opportunity pass you by.
This year we have only one goal in mind for the weekend, which is, to present the truth of Jesus Christ. Each of our services from Good Friday through Easter Sunday will be faithfully proclaiming the complete gospel. While many people today think they have heard it, the truth is, most have not. People are not aware that man in his lost condition is at enmity with God. They are not aware that there is nothing they can do to remedy their situation and must come to God on His terms only if they are to be saved. They are under the false impression that God is too loving to judge sin, or sinners, and thus they are "okay with God" because they are a "good person". Some may know a few facts about the death of Jesus accomplishing something for those who believe, but most have never heard that the death of Christ still glorified God even if a single sinner was never saved by it at all. Please do not let the people you know and care about take half-truths to the grave because they will quickly discover how wrong they were, but it will be too late.
While we may not be having the Easter Bunny, eggs or Disneyland pass raffles we will have the presence of the Lord and a faithful presentation of what Easter is really all about. I can assure you that if you are prayed up and have been bringing your loved ones continually to the throne of grace, pleading with God to save them, that they will not be unaffected by what is shared. While some today may not see the problem with the Easter Bunny, raffles for visitors or candy to bribe people to attend I can assure you that, biblically speaking, hiding Jesus Christ behind worldly marketing techniques, because you do not feel He a big enough draw on His own, will ensure that the truth is not heard and the Lord is not present. If you would like to read a great article from a man who left that kind of "circus church" then please follow the link here. Our conviction and confidence is not in psychology, social acceptance, political correctness, corporate business models, the Easter Bunny, Disney or modern marketing techniques, but rather in the fully sufficient Word of God that will not return void if it is presented properly.
Scripture is clear that God alone can save. And, the means by which He saves is His precious word. Since that is true then we need to be faithful with the message, forget worldly gimmicks and pray that God does what the Easter Bunny and Disney cannot, which is redeem people we love. Jesus demonstrated His love for us in dying for us. How will you demonstrate your love for your friends and family members?
Blessings to you all during this most holy week.
Pastor Scott and the entire CBC Staff