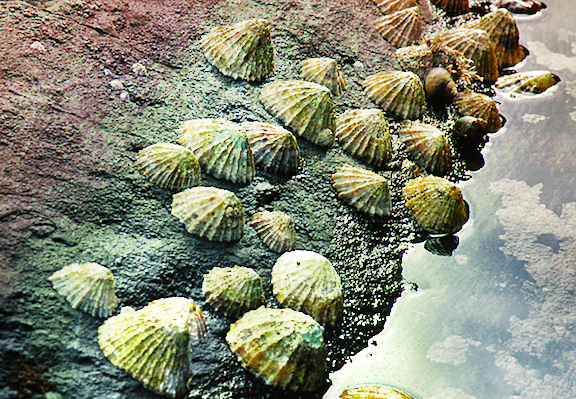 Hebrews 10:23
"Let us hold fast the confession of our hope without wavering, for he who promised is faithful."

Dear CBC Family,
One of the things I like to do on occasion is to walk around the tide pools. As the ocean recedes it leaves pockets of water in which life is concentrated until the tide comes back in. In these pools you can see all sorts of interesting creatures. One of my favorite ones are the limpets. Here's why:
The limpet lives its entire life on the rocks. To these rocks it clings with amazing tenacity. Almost all attempts to dislodge it are vain. When disturbed it takes alarm and clamps down even harder. The more it is assailed the tighter its grip on the rock becomes. It will sooner submit to be crushed than to be removed. I am amazed how these little shellfish can remain steadfast whether in the strongest waves or the driest heat. They are immovable no matter what circumstances they find themselves in.
From this animal I see a powerful lesson for the believer. Learn the secret of your strength, brother and sister, in times of trouble. Your "place of defense is on the rock. What holds you to him is not your strength but his. He was crushed so you wouldn't be removed. Let nothing draw or drive you from your stronghold. Since he is the one holding you to himself then rest in the fact that you will not be moved.
This weekend we are in Romans 9:1-5 in a sermon titled "Seeing Mercy in Sovereignty". After we had a brief overview of the chapter we need to now build upon the argument that God's word does not fail. The reason Paul gives for it not failing isn't because of man, but because of God's incredible sovereign choosing and power. This power is exercised without regard to man's decisions or will. This is such a great chapter to build our confidence and assurance. Join us as we do that very thing.
I am looking forward to seeing you all this weekend.
Blessings,
Pastor Scott