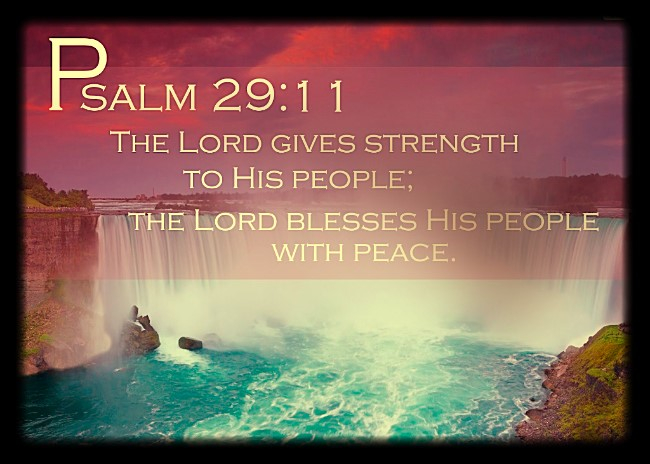 Spurgeon once said "Anxiety does not empty tomorrow of its sorrows, but only empties today of its strength." That is a profound reality for all of us to grasp. That does not mean that we will not have problems in this life but that we do not have to cave in under them. In order to be steadfast in this world there are a couple of key attitudes that we should cultivate to enable us to bear up under any difficulty that comes our way. The first of these is peace, which we discussed last week, and the second is strength.

This weekend we will look deeply into God's word to see what it says about being strong in Christ. I have called the study "How the Lord's Strength Works Power in Your Life." Do you feel strong in the Lord? Do you sense His presence with you? Would you like to? If so then join us as we explore how God's strength is received and cultivated. We will also be sharing in communion so it should be a really great time with the family of God.
We just finished up producing our first radio spot and dropped it off at the station this afternoon. Please pray that this program would be used to edify the saints, reach the lost and remind every believer that Truth Matters. By the way, that is the name of the show.
I am looking forward to seeing you this weekend.
Blessings,
Pastor Scott and the entire CBC Staff