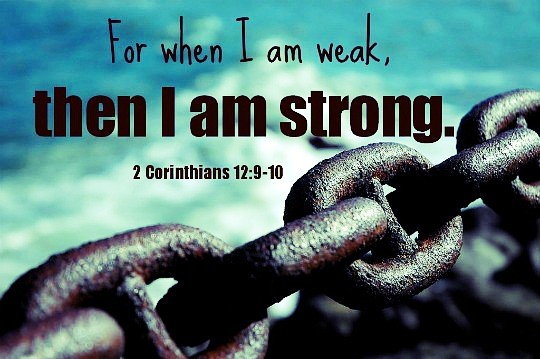 2 Cor 12:9-10 "My grace is sufficient for you, for my power is made perfect in weakness." Therefore I will boast all the more gladly about my weaknesses, so that Christ's power may rest on me. That is why, for Christ's sake, I delight in weaknesses, in insults, in hardships,in persecutions, in difficulties. For when I am weak, then I am strong.
Dear CBC Family,
I hope you had a joyful 4th of July celebrating the freedom God has given us in our country. While I am grateful for a country that began with godly principles I am very concerned about where it is going. In the end I believe we are to stand for (both verbally and practically) what is right, pray, be faithful and trust God that He will accomplish what He desires. It is a very exciting time to be alive.
We will be having an informal membership meeting on July 21st following the Saturday evening service. The purpose is to continue to dialogue back and forth about anything the membership wishes to discuss. We will present a brief financial update, ministry update and I will share where the church will be going in the future. I pray that you would make the time to come and reason together with us. Our desire is that, as a family, we would gather more frequently and talk about the church and our lives together.
This weekend we will begin chapter twelve and cover verses one through ten. I called the message "How Weakness Turns to Strength". This is an amazing text that brings forth truth that many cannot receive or understand. If we can grasp and apply what God is saying here we will no longer be ashamed of our weaknesses or seek to hide them but rather boast in them as they are the means by which Christ shows Himself strong. This is very practical and helpful in understanding how God works in, and through, our lives. Though the beatitudes do not say this Paul certainly teaches here "Blessed are the weak"!
Andrew Murray said "In trial and weakness and trouble, He seeks to bring us low, until we learn that His grace is all, and to take pleasure in the very thing that brings us and keeps us low. His strength is made perfect in our weakness. His presence filling and satisfying our emptiness, becomes the secret of humility that need never fail. The humble man has learned the secret of abiding gladness. The weaker he feels, the lower he sinks, and the greater his humiliations appear, the more power and the presence of Christ are his portion." Let us leave this weekend not with just an understanding but an experience of the power of Christ.
Blessings,
Pastor Scott