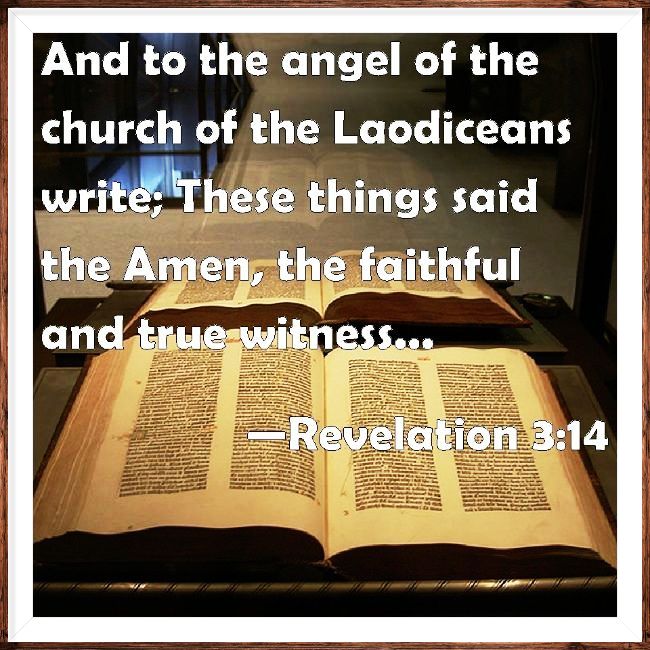 Rev 3:14 "The words of the Amen, the faithful and true witness, the beginning of God's creation."
Dear CBC Family,
I love our church! There are many reasons for this but the primary one is that the people take the Bible seriously. Every week, I have hours of conversations, and dozens of emails back and forth, from members who simply want to grow in the grace and knowledge of Christ. This is a joy to my own heart as well as to the Lord's.
One of the topics of great discussion lately has been from the sermon about Jesus being the true Israel. I am going to spend another week on this using other texts to support the idea so that we can fully comprehend the gospel. This idea is not new at all but has been the historic view of the church from the very beginning. Jesus came as the second Adam and the second and greater Israel. He reversed what the first sinful Adam did and fulfilled what rebellious Israel failed to obtain. Step by step Jesus' life was a recapitulation of both. Every event is significant and every word spoken has massive meaning. With a little digging in the scripture your understanding and love for Jesus can grow by leaps and bounds.
For example: Jesus' baptism was the fulfilment of Israel's failed baptism. 1 Cor 10:1-2 "I want you to know, brothers, that our fathers were all under the cloud, and all passed through the sea, and all were baptized into Moses in the cloud and in the sea." Thus, when Jesus got baptized He said he was doing it to "fulfil all righteousness". This means He, the true Israel, would do in righteousness what Israel after the flesh failed in through sin.
Join us as we explore this topic further and much deeper. One text of special significance is Revelation 3:14 where Jesus says of Himself: "The words of the Amen, the faithful and true witness, the beginning of God's creation." Jesus is THE true witness as opposed to Israel the false witness! Join us as we get into the depths of the person and work of Christ. If you want your heart to burn for Jesus, then you should walk with Him through His word with a desire to obey what He reveals.
I was asked once, why do some Christians receive from the Bible in their church while some others don't? If the same Word is preached to all what's the difference? Obviously the issue is in the hearer. From my experience, some people come prepared, eager and willing, to hear and obey and some come hard-hearted to look for reasons not to. That heart issue is very deceptive so before people get carried away by feelings, born from unmet expectations, let's remember why God puts us in a church in the first place. God places us in the local church (a mixed group of ethnicities, ages, preferences and stages of maturity) so that we will learn to love beyond our selfishness. As a matter of fact, until a person has a disagreement with someone their love for them is only superficial. Loving the easy, who are just like us, will never allow us to grow up or be useful in the kingdom. It is often right then where people have to make a decision to obey and love or to flee love and disobey.
Lastly, with Easter coming, I wanted to remind you brother and sister of God's outreach and evangelism plan in the church……. It's you and me. Let me also remind you of God's discipleship plan…… It's you and me! A church doesn't need more programs it just needs obedience to what God has said using the means He has given. The church is to equip for those things not officially do those things. What is better, 20 people doing an "outreach" in a single area or 200 people outreaching wherever they go? Church is not a theatre to watch and be entertained but a gym where every person works their gifts for the common good. The day is far spent, night is coming. Let's roll up our sleeves and pump some iron.
Blessings,
Pastor Scott