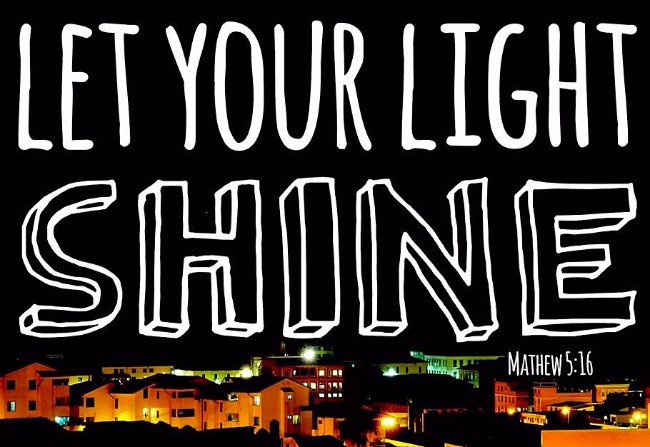 Matthew 5:16 "In the same way, let your light shine before others, so that they may see your good works and give glory to your Father who is in heaven."

This morning I had a cup of coffee with one of the members of the church. As we were discussing the sad state of our society we decided to put some "feet on our prayers" and do something about it instead of just talking. We decided to go door to door and go meet the people in the neighborhood. Generally speaking these types of witnessing endeavors are only about 1% effective in reaching people for Christ so we wanted to think about how we might try something different to establish some credibility with the people we met. Many today have been turned off by all the false teaching, money mongering and self-righteousness floating around under the guise of Christianity that we need to do something more than just speak.

After about 20 minutes we ended up in a retirement complex and instead of violating the "no soliciting" policy we walked to the property manager's office and had a really great conversation with him about how we only wanted to come and serve the retired folks in a very practical way. When we said the problem in our day is that there is no longer a sense of people serving and caring for their neighbors it seemed to resonate with him so he took our information to forward to the HOA committee. We should be having a meeting with them next week so please keep this in prayer. Our goal here is the spread of the gospel by loving our neighbors in a practical way. The prime directive is to win people for Christ, and that comes through the preaching of the gospel, but we want to be more than just a voice. We want them to see our good deeds and glorify our Father in Heaven.

This weekend we will have part two of our study in the "Sign of Jonah". What did Jesus expect the people to know? What was the "day of their visitation"? Why was this sign just like Jonah's preaching? Join us as we continue to see the amazing integrity of God's precious word.

We are praying for you all.

Blessings,
Pastor Scott and the entire CBC Staff