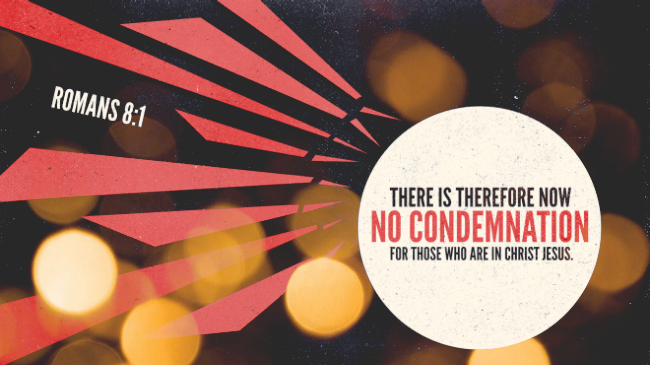 Romans 8:1 "There is therefore now no condemnation for those who are in Christ Jesus."
Dear CBC Family,
Romans Chapter 8 is, without a doubt, one of the best-known and most-loved chapters of the entire Bible. The great preacher, Martin Lloyd Jones has a series through the book of Romans. His work contains 75 sermons on Chapter 8 alone. Wow!
Martin Lloyd Jones once said, "In the whole of the Scripture the brightest star is the book of Romans, and in that book the greatest chapter is chapter 8." Romans 8 begins like this: "There is therefore now no condemnation for those who are in Christ Jesus."
The "therefore" is like an equal sign. On this side of the sign, we see the result of the equation. But to more fully understand the result, it would be helpful if we took a look at the problem. In this case, the "therefore" is wrapping up an argument put forth in Chapter 7. AND… the argument in Chapter 7 comes as the result of a larger series of theological thoughts that begins all the way back in Chapter 1.
For time's sake let's just go just back to Paul's answer to "who will deliver me from this body of death?" V25 "Thanks be to God through Jesus Christ our Lord! So then, I myself serve the law of God with my mind, but with my flesh I serve the law of sin." Then comes the "therefore". "There is therefore now no condemnation for those who are in Christ Jesus. For the law of the Spirit of life has set you free in Christ Jesus from the law of sin and death."
Without Jesus, sin brings with it only condemnation. However, Paul declares an incredible truth that even though believers still struggle with sin and even through sin still carries with it consequences, it no longer brings about eternal condemnation. That single concept is key to everything you need today (peace, joy, assurance and hope).
The therefore also means that our life is now marked by the indwelling presence and guidance of the Holy Spirit. Romans 8 is a celebration of all that we have received "in Christ". We are now set free from the condemnation of sin and given power to live His life. This life of His in us is "our hope of glory" and without it we have no hope at all. This is where we will pick up this weekend.
I don't know if we will have 75 sermons in Romans 8 but ………..there is certainly enough substance for 75,000!
Just a reminder about our great church give away this coming Saturday at 11:00am. Drop by and help yourself to a lot of extra goodies, tools, furniture and other things that I pray you can use.
Blessings,
Pastor Scott