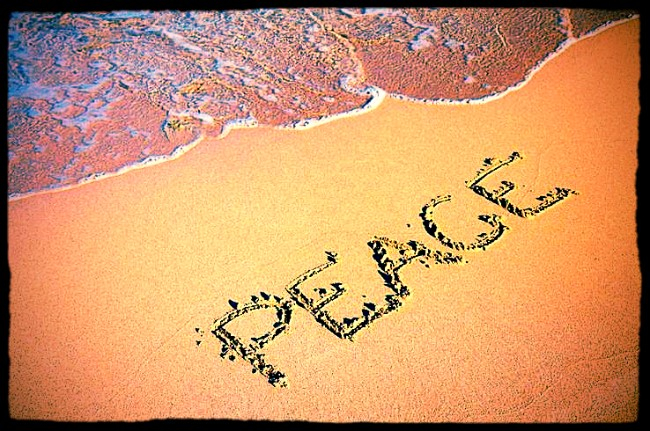 2 Thessalonians 3:16 "Now may the Lord of peace himself give you peace at all times in every way. The Lord be with you all."

A Christian doctor once gave a survey to his patients asking them what it was they desired most from his treatment. Once the results were tallied he was greatly surprised! What more than 80% of them wanted was simply "peace of mind". That shouldn't come as news to us as we live in a day when not many people seem to have any peace whatsoever. We are a stressed generation! We are anxious, worried, fearful and irritable. All of those bad traits are the fruit of a peace-less life. Is there a way to have peace regardless of circumstances? Is there a peace that will hold us through the toughest of times? The good news is a resounding YES!

2 Thess 3:16 "Now may the Lord of peace himself give you peace at all times in every way. The Lord be with you all." Paul's benediction at the end of his letter deals with peace and grace. A prayer for peace is certainly a fitting conclusion to a passage instructing the church to discipline some of its members. But such a prayer is just as fittingly a conclusion to the letter as a whole with its concerns that the church perseveres in the face of persecution, maintains the faith in spite of false eschatological teachings, and deals correctly with the problem of the idle. These, and any number of other issues, are capable of shattering the peace of a congregation. Whichever threat to peace Paul had in mind, the source of peace and the church's need for peace remains the same.
While peace in a congregation is tremendously important we all know that peace can only happen when the individuals of any group have peace themselves. Join us this weekend as we finish Paul's second letter to the Thessalonians with a study I called "Peace from the Lord of Peace". If you truly want to experience peace, regardless of the circumstances you are in, then plan on coming and bring a friend who could use a little peace as well. We will look at God's solution to man's anxiety and by His grace we will leave with the peace that He alone gives. Is there anything more needed in our day?
My prayer for you this week is that the peace of God that passes all understanding will guard your hearts and your minds in Christ Jesus our Lord.
Blessings,
Pastor Scott and the entire CBC Staff