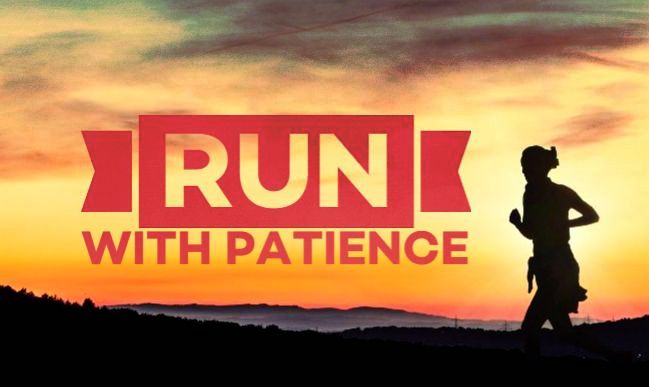 Heb 12:1 "Therefore, since we are surrounded by so great a cloud of witnesses, let us also lay aside every weight, and sin which clings so closely, and let us run with endurance the race that is set before us"
Dear CBC Family,
Races have a certain hype or excitement to them, whether it is cars, horses or people. Anyone who has ever participated in a race, be it a 5 or 10-kilometer run, or a marathon, realizes that pacing yourself is very, very important. The individual who exhausts his energies early in the race has nothing to draw upon when the finish is near.
Writing to believers who were familiar with the Olympic games the writer of Hebrews, uses the runner and race metaphor to teach us some really valuable lessons. He begins these lessons with the words, "Let us lay aside every weight and the sin that so easily entangles…" Simply put, he says that two things hinder our Christian walk: one he describes as a weight, or an encumbrance, something which hinders our progress; the other he describes as a sin. But both are to be put aside. The reason they are to be put aside is so we can "run".
The writer tells us two important things about how to run this race. He tells us to run with "endurance", which is literally "patience," and to run with our eyes fixed upon Jesus. So, both "pace" and "perspective count if we want to win. We will be talking about both of these points this weekend in our time in the Word of God.
In 1954, two men–both of whom had broken the four-minute mile, met on the same track in Vancouver, Canada. Australian, John Landy, led the race for most of the time. But at the final stretch of the race, Roger Bannister, a British neurologist, saw his opportunity when Landy looked over his left shoulder. Bannister surged past on Landy's right and won the race. Brother and sister, looking back always gets you into trouble. It's the upward look that really counts.
Each of us need patience and to have our eyes fixed in the right place if we are to win the prize. Let's consider these things as the race is already begun.
Blessings,
Pastor Scott