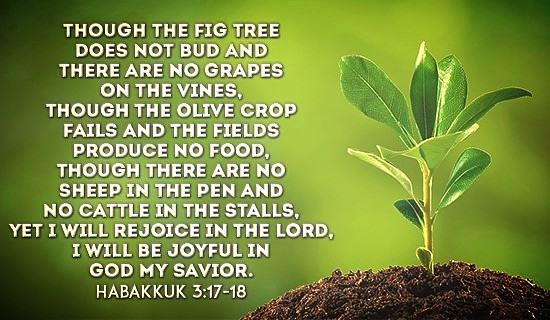 This weekend, by the grace of God, we will finish the book of Habakkuk. This book has been more than just a historical study for me. It has been something I felt I could especially relate to due to the circumstances of the last seven weeks. I doubt I will ever look at this book the same way again. As we wrap up this minor prophet we will see the secret of how he managed to get to the point of praising God in the face of impending disaster. I pray you will join us and bring a friend who needs this same kind of steadfast hope in difficult times.
There is much coming up so I will just bullet some of the items for you. If you need any further information you can visit the website or just call the office and we will fill you in on any of the missing details.
• This Sunday right after the service is another membership class. The reason we are offering them regularly is because we want all the people who attend the church to consider becoming members. There are many biblical reasons for doing so along with some perks that only members are privy to, such as voting.
• Speaking of membership we are having a member meeting on Saturday, July 22nd right after the service. The purpose of this meeting is to give opportunity to answer any questions you may have about where the Lord is leading us as a church and just get together to make sure we are all on the same page. I hope you will be able to join us.
• This Sunday evening at 6:00PM we will have our kick off of Awakening. This is the church prayer meeting. I am certain that the Lord wishes us to continue in this time of fervent prayer. If you have never been I would encourage you to give it a try. You will not be sorry.
• Next week is VBS. Please be in prayer for the many kids who will be attending that the ones who do not personally know Jesus Christ would come to know Him during this time. Ask the Lord to make the teachers and helpers sensitive to the needs of the kids and that God will be glorified and honored.
• The summer church BBQ is July 30th. Please sign up at the information booth ASAP so we can ensure that there is enough food for everyone. We will be providing the burgers, hot dogs and drinks but we are asking all who attend to bring a side dish or dessert to share.
Thank you to all of you who make this church what it is. We have come a long way by the grace of God and I believe He will continue to lead us to become all that He intends.
Blessings,
Pastor Scott and the entire CBC staff and elders.