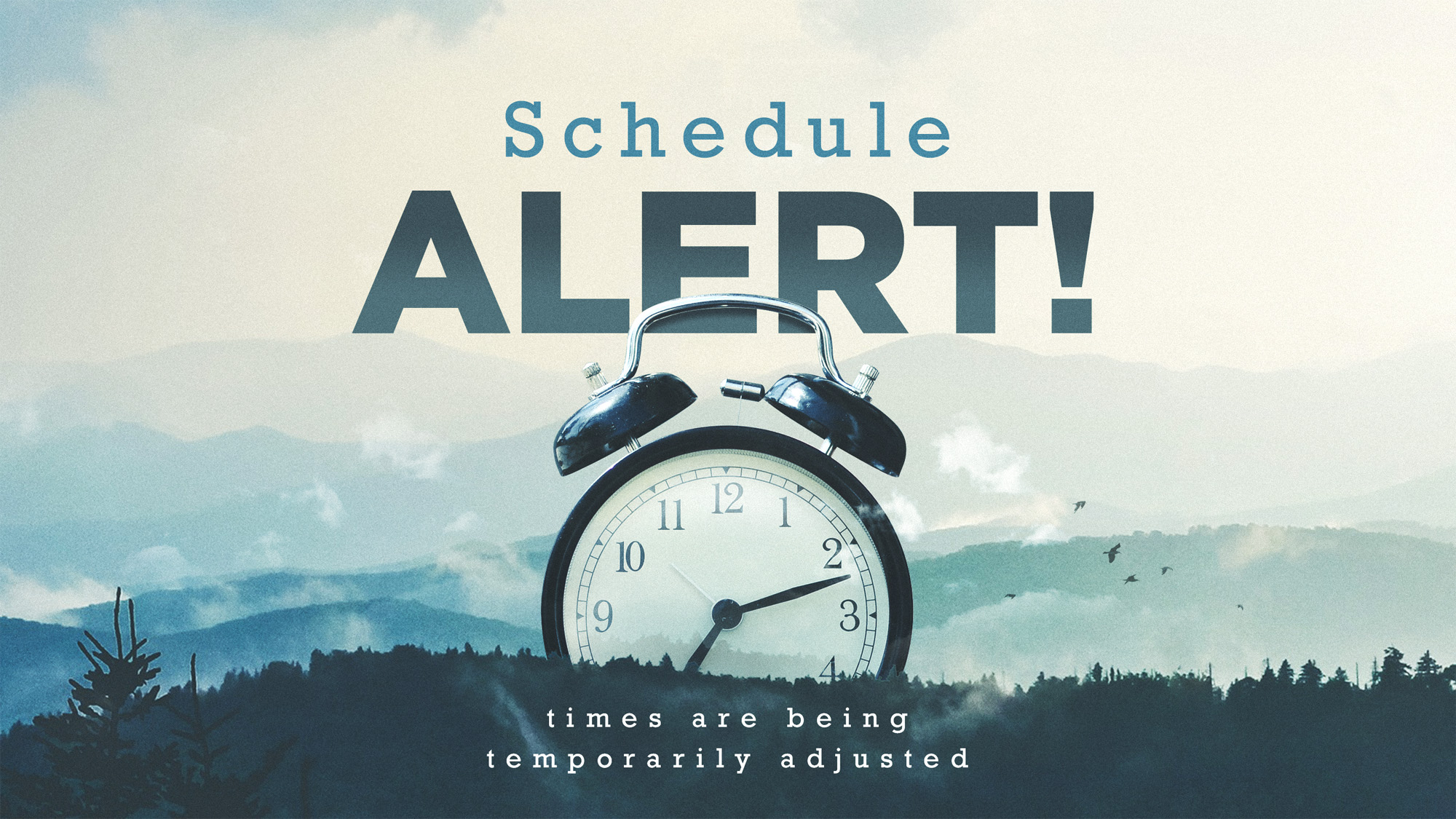 Hebrews 10:24-25 "And let us consider how to stir up one another to love and good works, 25 not neglecting to meet together, as is the habit of some, but encouraging one another, and all the more as you see the Day drawing near."
Dear CBC Family,
Last Sunday night we had our first service back inside the church building since April. It was a very emotional homecoming for many of us as it had been so long since we were together in the sanctuary. The Lord was faithful and, by His grace and our diligence, we have not had any issues.
This Sunday we will meet back inside the church building starting at 5:00 PM. PLEASE NOTE THE NEW TIME! We will have all the current mandates in place such as masks will be required and each person will be screened upon entry.
We are asking that all conversations/fellowship take place outside. We will have two songs at the beginning and one at the end. At the conclusion of the service we will ask everyone to go back outside to visit and chat. While some may find these requests a burden please realize that our concern is for the physical and spiritual well-being of the members of this church. We care about each one of you and are trying our best to make you both feel safe as well as be safe. This service may change to Sunday AM in the future so please stay tuned and remember that the government mandates are fluid daily and subject to change any minute so check the website for the latest info.
We will still do our filming on Saturday afternoon for those of you who do not feel comfortable coming to the live service. If you are a high risk and would like to attend that filming let me know and I can give you the details. It takes a little longer than a normal service as it has a few breaks in it as we transition to different segments but it does have all the elements of the live one.
I am linking a ballot for members to please fill out to vote on the by-law changes here. The last day to turn these in is Sunday, September 27th. Once approved these will go into effect immediately. You may read the changes here on our website. If you have any questions please call me at the office.
As we continue to navigate these uncertain times please keep the church and the people in your prayers. This has been a very difficult season for many both emotionally and financially and we need to support and care for one another especially in these tough times. As I said at the beginning of the pandemic, "this can be our finest hour" and I still believe that is true.
We should be completely finished with our move in the next week or so and then things will calm down a bit. It has been really hectic. On Friday we have the network people coming back out and hopefully we will have most of the glitches worked out. If you email or call please be patient as these systems are being worked on.
This weekend we will continue in Romans 8:3 looking at how the Spirit filled life develops in the believer. You will not want to miss out on this.
Blessings to you all. Together we are strong.
Pastor Scott