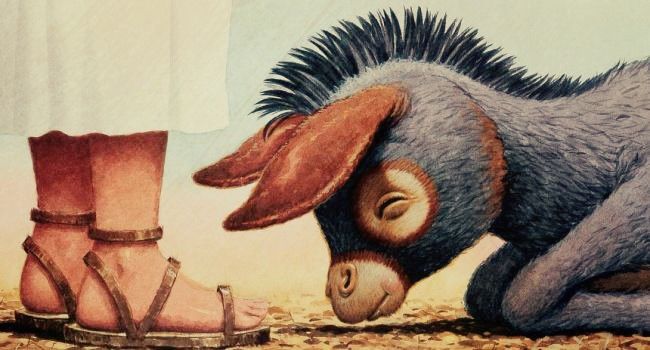 Zech 9:9 "behold, your king is coming to you; righteous and having salvation is he, humble and mounted on a donkey, on a colt, the foal of a donkey."
Dear CBC Family,
This weekend we have much going on. As this is the fifth Sunday of the month, it is "family weekend" with everyone in church. As you might know, this means that we will be taking a break from Romans and get into another parable. This time it will be the parable of the prodigal son. While many think they are familiar with the story and understand the spiritual truth of it I want to focus on an aspect that is often passed over, which is the older son. The true meaning of the parable is not on the surface but buried underneath for the Lord's children to grasp. It may surprise you that the true meaning of the parable is not about salvation, but about son-ship, and how both sons missed the mark in relationship to their father. It closely parallels ideas from both the rich young ruler and the teacher of the law that asked about who was his neighbor. I called the message "The donkey who stayed at home." Even though there is much for the adult, there will be something for even the smallest of children to grasp. We also have a new member to introduce to you. I pray you will join us.
Another great reason to come by this weekend is that both Saturday and Sunday we will be having food and fellowship after church. On Saturday the children's ministry is sponsoring a movie and food night. I don't know yet what the ladies are planning to serve but I know it will be good. The movie is a 40-minute animated film called If I Only Had A Green Nose. Once again, though geared for children the adult will also be challenged about the danger of envy. On Sunday is our third annual taco Sunday. We will have chicken, steak and carnitas tacos with rice and beans. If you want to bring something to share feel free to do so. If you want to enter the salsa or guacamole contest, then please be on time with your entry so it can be numbered and put on the judges table. The cost for taco Sunday is $6 per person as it is a fundraiser for AWANA camps. Saturday night is free.
Several things to keep in mind are that we have a prayer meeting every Friday at 6:30 PM. If you need prayer or just want to join us for an hour to seek the Lord please come out. We have a Facebook group page that is limited to church members. It is a safe place to share thoughts, encouragement, and interpersonal things like help in moving, or garage sales. As this group is limited to CBC members only you must sign up by contacting Shalom at church. Also, there is much going on in bible studies, women's ministry, men's ministry, small groups, youth and kids so check the website, calendar, or just call the office and we can steer you in the right direction.
I'll close with some wise words from a puritan writer "If love means God abandons all of His other attributes, then love itself is deified. The love of God does not dictate that He abandon His justice or holiness. In fact, the glory of the gospel is that God is both just and justifier of the ungodly. God does not allow unregenerate sinners to do as they will, worship what they wish, live as they please, and still go free. In the divine scheme of things, sin demands punishment. The rebellion of self-worship requires wrath. Yet, the God of wrath is no less than the God of mercy. He is the same God. Were God never to have offered salvation to any sinner, His love would still survive unblemished. The reality and riches of God's love is not measured in the number of person's saved, but in the magnificence of the attribute itself."
Blessed be His holy name,
Pastor Scott