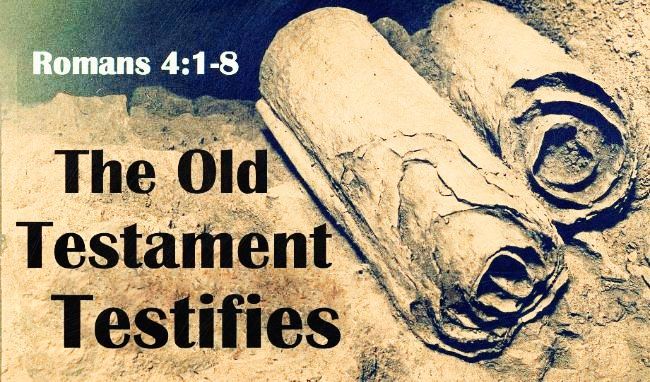 Romans 4:6-8 David speaks likewise of the blessedness of the man to whom God credits righteousness apart from works: "Blessed are those whose lawless acts are forgiven,
whose sins are covered.Blessed is the man whose sin the Lord will never count against him."
Dear CBC Family,
Growth often happens in strange ways. I was looking at a bunch of trees that I had planted all at the same time. One of them was almost twice as large as the rest and had a ton of fruit on it. I wondered why this was. All the plants came from the same nursery. They were all the same size when planted. They all received the same water and fertilizer….. so what gives? At first I thought maybe a water line was bad but that was not the case. What turned out to be the cause was that even though all of this row of trees were citrus they were different varieties. Thus, one shoots up in spring and the rest shoot up in the fall.
That got me thinking about how we as Christians grow. Sometimes we can get frustrated when our brothers and sisters seem to be moving on in Christ and growing and being blessed. We look at our own life and wonder if we are even part of the Lord's vineyard at all. The truth is Jesus promised that every branch that abides in Him will bear fruit and grow (see John 15). Be of good cheer as while you might not see anything taking place deep below the surface the life of the vine is moving through you and your season of growth will soon be here. This is where simply resting in God's promises will defeat your doubts. Habakkuk 3:17-18 is an all-time favorite of mine: "Though the fig tree does not bud and no fruit is on the vines, though the olive crop fails and the fields produce no food, though the sheep are cut off from the fold and no cattle are in the stalls, yet I will exult in the LORD; I will rejoice in the God of my salvation!"
There are many things I want to quickly make you aware of so please take note.
We are having a church meeting on August 10 right after the evening service. The purpose of this meeting is to fulfill a requirement we have in the by-laws regarding the statement of faith. Since we have updated it and the congregation has approved it the bylaws state that every member must sign off on it to retain their membership. The purpose of the meeting is to accommodate that requirement. If you cannot attend we will still need you to sign off that you agree with it to maintain your membership.
Secondly, on September 12 I will be starting the CBC leadership training at the church. If you are a leader, you will receive an invitation from me to attend. This will go for a few weeks but don't worry I'll feed you. I feel the Lord would have us all get on the same page as to how to do ministry here and resolve issues as they naturally come up. You will definitely grow. If you are considering being a leader then get a hold of me prior to this date and I will include you as well.
We have a new ministry starting. I'm calling it LIFT. I was trying to think of an acronym for the term so how about Life Is Family Together. The area of service to the flock for this ministry is simply to get people to and from church. Kenny Schexnayder will be heading this so if you have an interest in giving a brother or sister a ride to, or from, church once in a while then get in touch with him or call the office. What a great opportunity to get to know others in the family. We have a few folks from different parts of town that cannot drive so let's make an effort to show them that we are not complete without them.
Our next all family church day is September 28-29. We will have everyone in the sanctuary and be doing another parable. I have to say, I love having us all together on occasion as it makes it very family like. Afterwards there is a picnic, BBQ and chili cook-off at hourglass park. It should be a great time.
Lastly, this weekend we will be back in Romans 4 looking at Paul's examples of justification by faith. We saw Abraham and we will now look at David. This lesson is very helpful in learning how to let go of the past and move on in freedom. I pray you will find it both helpful and strengthening.
Thank you for the support and kindness you always show to us all.
Blessings,
Pastor Scott