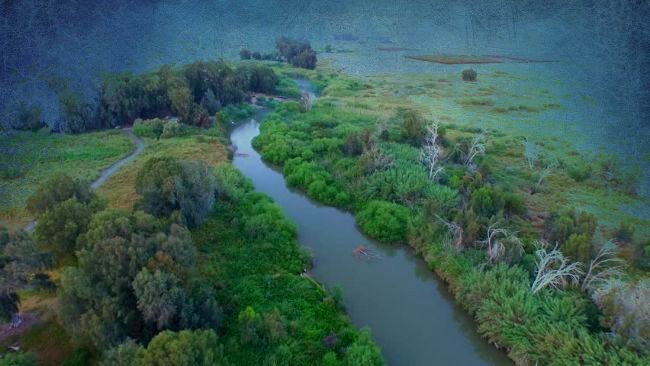 2 Kings 5:13 "Naaman's servants went to him and said, "My father, if the prophet had told you to do some great thing, would you not have done it?
Dear CBC Family,
I pray that you are all experiencing the grace of God in an intimate and tangible way this afternoon. I don't mean that in a wishful kind of way but in a real revelation of His presence and love to you in ways that delight your soul. This is what He has promised so let us trust Him for it!
As many of you know, I have some family in town so it can be really hectic. They leave next Monday so we are into the last few days. These are filled with discussions about things that matter. That said, I am really grateful for the opportunity to sit and talk with two pastors, who are not only really great brothers in Christ, but, also brothers with me of the same parents. I am amazed to see what God has done through these two and, if I didn't see it myself, I would not believe it was true.
The Lowther boys have had many discussions and the interesting thing is that the Lord seems to be speaking to each of us about the same things as we engage in ministry. I do not think this is a coincidence but rather Jesus preparing His bride for her glorious future. I feel the weight of it and yet am excited at the same time.
I have told you previously that in 2020, we are going to focus on two things: the personal pursuit of gospel-motivated holiness, and the corporate pursuit of gospel-advancement. I am compelled to show through our teaching and fellowship, that the holiness of God's people is essential to fuel His mission and outreach in the world. We need to know that mission and be on board with it. To accomplish that end we couldn't be in a better book; the wonderful book of Romans.
Many people have started to express a deeper interest in Jesus' parables, and asked for more teaching on them. That said, our next parable will be the last weekend in December (the 28th-29th) as we gather for all family day in the sanctuary. We will address one of the most interesting ones Jesus taught. I'm not going to tell you which one. I know this is a way off but I really enjoy time with the kids in church and am looking forward to it greatly. Of course the pancakes afterwards don't hurt. Don't forget we are having a church-wide pancake breakfast on Sunday, Dec. 29th.
This weekend I want to look once again at Romans 4:19-25 and specifically use it to show you another living illustration of the principles taught from 2 Kings 5. Remember that the Old Testament was written before hand for our learning that through the comfort and endurance of the scriptures we might have hope. The Holy Spirit filling us with hope through our text and getting our eyes fixed on what He will be starting in us next year!
Until this weekend may His grace be sufficient, His mercies abundant and your joy full!
Blessings to you my friends,
Pastor Scott