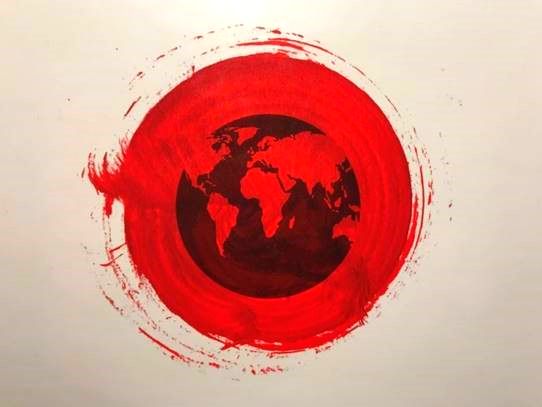 Rom 4:23-25 "But the words "it was counted to him" were not written for his sake alone, but for ours also. It will be counted to us who believe in him who raised from the dead Jesus our Lord, who was delivered up for our trespasses and raised for our justification. "

Dear CBC Family,
This weekend we will look very closely at Romans 4:23-25. This is going to be eye opening for some of us so what I'd like for us to do prior to coming is have a listen to this sermon from John MacArthur here. I know that is a bit much to ask but what we will be studying is really important so a bit of prep beforehand will really help you. I'm wanting to explore the divine intent of the atonement. If you spend some time with MacArthur, then we will not have to do so much foundation laying at the beginning when we get together.
The sermon title is "To Us Who Believe". I want to look at God's intent at Calvary. This will be one of those "wow" kind of studies. I know you will be really blessed as we see how God accomplishes exactly what He desired on that hill long ago.
My desire for our church is that we would be the best loved and best fed group in town. I want us to be mature in the faith and not tossed about by every wind of strange ideas that come down the pike. To that end the leaders here labor and pray for you all daily.
Part of the job of a pastor is not only to teach God's word but also to correct those who are opposed to it (2 Tim 2:24-26). I have never before seen so many who are not just opposed to what the Bible proclaims but actually hostile against it. I find it pretty amazing that one can read the scripture and, just because they don't like what it says, say "I do not agree." It's almost like people think God is okay with us rejecting His word. I realize some things are hard to process so remember that on Saturday nights after church I usually do a Q&A. The goal is to reason together and help with understanding anything we covered in the study together. I am willing to sit as long as it takes to help people who want to know what the Bible teaches to get it.
The early church never had doctrinal differences because they loved the word of God and would not allow private interpretations or cultural agendas to drive the teaching. When a question arose they got together in what they called synods and reasoned from the Bible until the issue was resolved and everyone was clear on what orthodoxy was. How great would it be if we had done that all along?
It is truth that creates genuine unity. I believe this abandonment of many in our day from the faith is just the separation of the sheep and goats as Jesus cleans out His church. Paul said a great deception is coming and, for all intents and purposes, it is already here. I wrote a blurb on this if you want to explore it further. It's on the church Facebook page here.
Contending with you for the faith that was once and for all been delivered to us.
Blessings to you all,
Pastor Scott