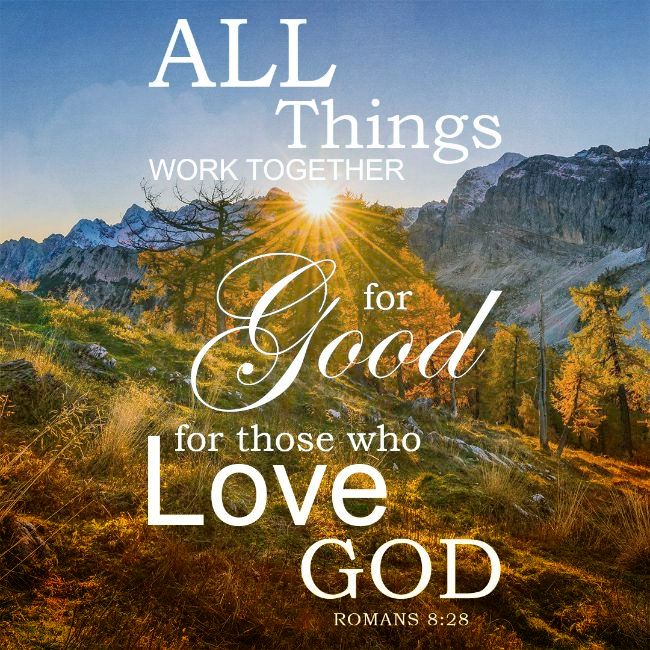 Romans 8:28 "And we know that in all things God works for the good of those who love him, who have been called according to his purpose."
Dear CBC Family,
I've been up in the Eastern Sierras for the last couple of days. It has been a great get away with my son Micah to do some fishing and bonding. The six hour drive each way provides a captive audience for discussing things that matter. One thing that has been especially nice up here in the mountains is walking in the woods and along the streams and not seeing anyone at all. The problems of the economy, covid and racial tension seem so far away. There is very limited cell phone coverage so you are forced to relax. I recommend it highly to get a new perspective.
I will be back tomorrow night and be filming the weekend service on Saturday afternoon. The Sunday night service in the parking lot will still take place. Remember to bring your chair and mask.
As you know, the state and city officials have cancelled all indoor services for churches, as well as many other gatherings and services. This is due to the increasing spread of the covid virus. We should have been past this by now but the refusal to comply is causing the lockdown to continue. Please obey the Bible in regards to how to respond to the mandates. God did not make a mistake when He told us how to live as citizens of our country.
The message for the weekend will be learning how to walk in the Spirit which, as we heard from Paul last week, is being led by the Spirit and bearing the fruit of the Spirit. There are many things we will learn to do to facilitate this and find freedom from deceitful desires. I'm greatly looking forward to our time together. I know this will change the lives of many.
I would like to make sure we are all on the same page with a comment I made in the last sermon which spoke about the Christian fulfilling the law. Obviously I was not talking about the Mosaic law but the law of Christ. That is a big difference.
Lastly, I want to bring a little clarity to a phrase I hear a lot of people using lately which is "God is working this for good." That phrase comes from Romans 8 but it does not mean "good any way a person describes it". It is a specific good. For example, if a person runs over a child on a bike, and killed him, then a neighbor says that God worked it for good by more people praying together…. that misses the entire context of the passage and also is very hurtful to the one who lost the child.
The verse in question is Ro. 8:28. Paul contrasts a life lived in selfish pursuits (the flesh) and one lived in league with, or in accordance with, God (the Spirit). (We will look at this in great detail). Paul impresses upon readers that our sovereign God is all-knowing, all-wise, and all-powerful.
Those who love God can trust His goodness, His power, and His will to work out all things for our good. But what is this good? Any old thing that turns "positive"? No, the promise that God works all things together for good does not mean that all things, taken by themselves, are good. Some things and events are decidedly bad. Scripture does not promise that if something really bad happens that God is going to turn it on its head and you'll end up with an amazing material blessing in its place. Some things aren't replaced this side of glory. But God is able to work them together for good.
The promise is contextualized in God's sovereignty to start and complete His saving work. This means that the "good" is tied to that saving work as well. So, what is the good we are look for God to work in every circumstance? It is the good of conforming us into the image of His Son, the sanctifying work of the Spirit. Nothing more or less. It is not looking for something positive (defined by us) that justifies the trouble in our minds to get God off the hook.
The promise that God works all things together for good does not mean we will acquire all that we want or desire. The fact that God works all things together for good means God's plan will not be thwarted. In fact, we are part of His plan, having been "called according to his purpose" (Romans 8:28). When we trust God and His way, we can be sure that He is active and powerful on our behalf and will complete what He began.
This is why I love the puritans. They were not influenced by our consumerist reading of the text. In his book, All Things For Good, Thomas Watson gives us ten ways in which affliction works for our good. Notice the focus is on holiness and sanctification. He has 10. I had one but we are in sync as mine covers his.
Afflictions serve as our preacher and tutor. "A sick-bed often teaches more than a sermon".
Afflictions are the means of making the heart upright.
Afflictions conform us to Christ.
Afflictions are destructive to sin.
Afflictions loosen our hearts from the world.
Afflictions make way for comfort. "God sweetens outward pain with inward peace"
Afflictions magnify us by showing how God takes notice of us, by serving as a sign of sonship, and by causing us to be renowned in the world.
Afflictions are the means of making us happy because they bring us nearer to God.
Afflictions put to silence the wicked.
Afflictions make way for glory.
So, the next time someone says "don't worry God will work this together for good" use it as an opportunity to talk about the good we KNOW God will produce and when it comes we can thank Him together.
Blessings,
Pastor Scott