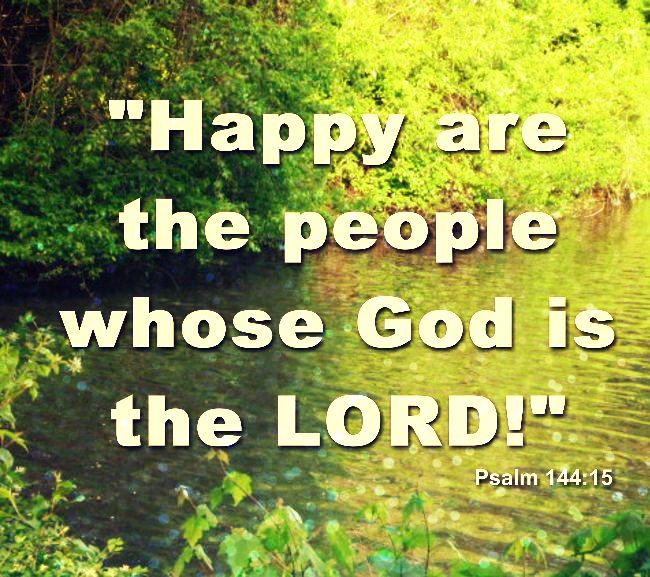 Ps 144:15 "Blessed are the people whose God is the Lord!"

Dear CBC Family,
I love sharing the gospel with people and try and take advantage of every opportunity to do so. This morning I had a very interesting conversation with a young man who told me that he did not believe in hell, the deity of Christ, the necessity of repentance in order to be saved, obedience or the return of Jesus Christ. He said some other things that were equally as concerning. He even told me he was a "Christian" but none of those things were "essentials". I asked him what he thought the essentials were and this is what I heard: "there is only one essential which is to "love people." He then spoke all sorts of un-Christian, and some anti-Christian, things. The thing that is so disturbing here is that I have heard the same thing before from college students.
I tried to help our above friend grasp what was true but he said I was making too big of a deal about the Bible and was "hung up on the non-essentials." I showed him how the Bible defines love for the believer in 1 John 5:2-3. I challenged him to support his odd ideas but all he could do was quote people, not the word of God. Amazingly enough, after our conversation ended, I received a text from my brother sending me a link to an article entitled "Apostasy among young Christians." Talk about a providential moment!
I'm attaching it for you here. I also posted it on the church website. My dear brother and sister we are living in amazing times. I believe these are the days Paul told Timothy about in 2 Tim 4:3-5 "For the time is coming when people will not endure sound teaching, but having itching ears they will accumulate for themselves teachers to suit their own passions, and will turn away from listening to the truth and wander off into myths. As for you, always be sober-minded, endure suffering, do the work of an evangelist, fulfill your ministry." These days were predicted, and though we cannot stop them we certainly can live powerfully in them. Notice Paul tells Timothy what his response should be in these situations. Paul says to be sober-minded, endure suffering, do the work of an evangelist and fulfill your ministry. What great advice.
Don't get hung up on what everyone else is doing or saying. Fulfill your ministry. Each of us have one you know. It is our responsibility to know what that is and how we are going to use that giftedness to bless His body.
In that vein, the main reason I am spending a couple of weeks on what it means that God is our God is so that we can fulfill our ministries. Last week we looked at how does God feel about us in the New Covenant and we saw that He loves us with an everlasting love. It will not change, grow cold, be redacted or removed from us. This love is the exact same love the Father has for the Son. From this position we can then explore who we are when God is our God. That is what we will look at this week. Come with your soul ready to respond to truth and pray that the Lord would be gracious to you and teach you who you are when He is your God. I know you will be really blessed. Bring a friend who needs Jesus.
Blessings to you dear one,
Pastor Scott