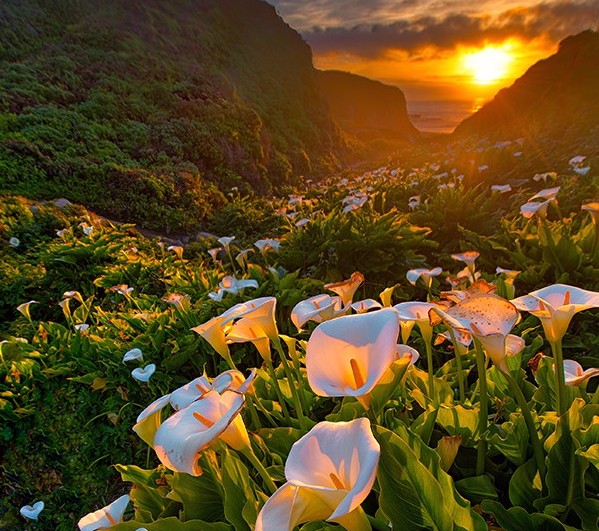 "Therefore do not worry about tomorrow, for tomorrow will worry about itself. Each day has enough trouble of its own." Matthew 6:34
Yesterday started just like any other day until I received a call saying my brother was being taken to Sharp for a possible heart attack. How could this be? I just spoke to him the day before and everything was fine. I dropped everything and went off to see my brother.
Upon arrival he was attached to several machines as well as oxygen and an IV. He looked horrible so I decided to encourage him with my gift of sarcasm. "There are easier ways to get attention" "Are you hungry, want a double-double from In and Out"? "Is the line on the EKG supposed to be flat"? and all sorts of other silly comments that we have heaped on each other all of our lives. He is still undergoing tests to find out exactly what is wrong with him but the Lord is in control so in that I rest.
This hospital visit is not how I planned spending my afternoon but the Lord knows what is best so I sat still and prayed. I remembered Matthew 6:34 regarding concerns and the future and the amazing things Jesus taught about them. As we consider these words of Jesus, we must recognize that worry and planning ahead are completely different things. Jesus said that it is foolish not to do some essential planning. (Luke 14:28-31) Saying "I trust God" as an excuse in failing to plan for the future is to ignore the dozens of texts that instruct us to be wise. Planning is good but worrying is sin. Unfortunately, many of us have, or will, battle worry at some point in our lives. We go to bed with that nagging concern about what will happen "tomorrow." (Clearly Jesus is referring to worrying about what will happen in the future and not just literally tomorrow.) It may be a conflict that troubles us. It may be a mess at work or school that must be confronted. It may be facing someone who has hurt us or that we have hurt. It may be that financial stress that we owe too much and there is not enough to cover it. It could even be concern over the passing life of your brother. Whatever it is Jesus wants us to let go of our anxiety. We must live in the present moment. There are too many opportunities we could miss today by worrying about what might happen tomorrow. Look, even if the bad thing were to happen in the future, our worrying about it beforehand will have needlessly stolen the joy out of today (which is all we have anyway). If disaster does come tomorrow we know there will be new mercies and sufficient grace to deal with it. Let's make sure we fill up today with God's Kingdom priorities and then we can deal with tomorrow's mess when, and if, it ever comes.
This weekend we will have a very interesting time in the word of God as we look specifically at the reasons why Jesus said Jonah was a sign to the Ninevites as Jesus was to the Jews. We will look at some prophetic scripture and see the correlation between Jesus' message and specific time stamps from Daniel and Zechariah. You will not want to miss this study that will greatly increase your faith in the Bible and the One who wrote it.
Remember that the elders will be out of town from Sunday through Thursday but there are people around if you need care. You may also call the office and get transferred to us. Please pray for us, as we will be doing for you.
Jesus said worry is an expression of "little faith" so let's seek the Lord to cause it to grow so that confidence replaces anxiety.

Blessings,
Pastor Scott and the entire CBC Staff